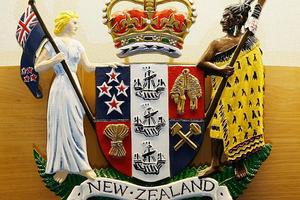 A repeat sex offender has lost his liberty but managed to hold on to his life savings after authorities tried to take the money from the sale of his house.
Crown argued that the house was an integral part to the offending.
The High Court at Auckland was told Leslie Campbell used softdrink, sweets and chocolate to lure young boys to his south Auckland home. He also let them use his PlayStation game console and access the social networking site Facebook on his home computer.
Campbell met the two young boys when they came knocking on his door at Halloween to "trick-or treat".
When police raided his property they found a stockpile of treats that included lollies in wholesale-sized boxes stacked in his house.
Campbell pleaded guilty to three charges of indecent assault, two indecent acts and possessing 20 objectionable photographs.
Justice Patrick Keane yesterday sentenced Campbell to four and a-half years in prison with a minimum non-parole period of three years.
The Crown had applied for a term of preventive detention that would have seen Campbell locked up for an indefinite period to protect the community.
Crown prosecutor Mark Harborow pointed to Campbell's previous offending which included a sex attack on a young boy in 1989.
He said Campbell was jailed for two years and took part in a sex offender programme but had still reoffended.
Two fresh reports from psychologists put before the court showed Campbell had a moderate to high-risk of reoffending when released.
But as well as the indefinite sentence, the Crown had also applied to keep the $38,000 profit from the sale of Campbell's house.
Mr Harborow said Campbell's home was an integral part of his offending and was used to store treats and conceal his abuse.
Mr Harborow acknowledged the court was in "uncharted territory" but said the legislation allowed the Court to make an order.
Under the Sentencing Amendment Act, passed last September, a property can be forfeited if considered an "instrument of crime", although a judge can decline the application if the seizure would cause undue hardship to offenders or their families.
The legislation is usually used to strip drug dealers of their homes, cars and cash.
Campbell's lawyer Jon Wiles said stripping his client of his assets would make it harder for him to rehabilitate back into society when he was eventually let out of prison.
He said Campbell's house had been vandalised after his arrest and he had sold it, knowing that he would be going to prison.
Mr Wiles also spoke of Campbell's desire to get help while inside prison and his remorse for the young victims.
"He has stated that he would rather kill himself than reoffend."
In sentencing, Justice Keane said any risk of Campbell reoffending should be able to be managed by an extended period of supervision.
But he had a warning for Campbell.
"Your offending now has been sufficiently persistent to warrant a condition of preventive detention if you offend again."
- APNZ