New Zealand is expected to become the 13th country in the world to legalise same-sex marriage this evening as a bill to amend marriage law comes before Parliament for its final hurdle. Here are two views on the bill.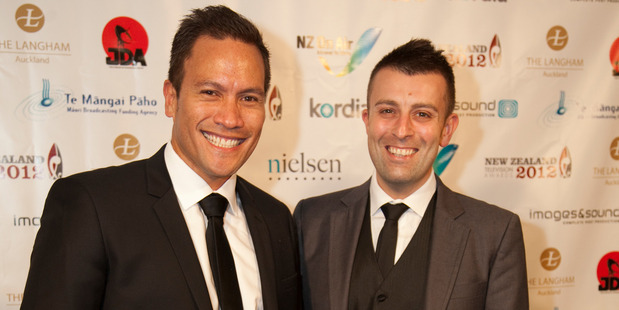 Tamati Coffey
Today is a very big day. Not just for lesbian, gay, bisexual and transgendered New Zealanders, but also for all of our families, our friends, the families of our friends, heck, even Kiwis up and down the country that don't even know us, but sympathise with us - it's a big day for us all.
Tonight, the Government will tell me if I can upgrade my civil union to a marriage. I only got a civil union because the law said it was my only option. Every ounce of me questioned it, but love made me do it. Now, love has made me vocal about wanting the full marriage package, not a half measure.
The passing of this bill will validate my place in society. It does nothing for the lesbian, gay, bisexual, and transgender couples that have gone before me and had to hide their relationships. It does wonders for those of us that will be able to enjoy it at this time of great change. Most of all, though, it moves mountains for future New Zealanders, who will live in a time where it's normal to be able to love whoever they want to.
When we start telling our kids and our grandkids that being gay, lesbian, bisexual or transgendered is okay, they will stop killing themselves. They will feel like contributing members of society. They will go on to lead honest, fulfilling lives and want to find someone to love and build a life with.
So, Adam and Steve, Anna and Eve, get ready ... tonight, I think it's time.
Henry Ngu and Josephine Liu
At the beginning of Genesis, God created man and woman.
They should be united and become one flesh. This is the definition of marriage according to the Bible and this is what a marriage should be - a sacred vow and union between a man and a woman.
My fiance and I plan to get married in December. We are an ordinary couple who are in love with each other. We are both Christians. This marriage will be a significant event in our lives to proclaim our love for one another and also to honour God in our marriage.
We oppose the Marriage Amendment Bill because this is not just about equality but will change the definition of marriage for this generation and the generations to come. If this bill goes through there will be more voices regarding marriage including relationships involving more than two people. This will not only affect society's view of marriage but also education for the next generation. The scrambling of definition of marriage will be a shock to our fundamental understanding of human social relations. Children could be confused and unsure regarding family structure and sexuality.
It will be a massive change to the country if the bill does get approved. We will be concerned about the uncertainty, instability and other impacts on our society and the next generation.