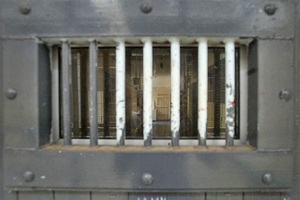 Assaults, sex offences, fraud and burglary are among almost 2900 crimes which went unpunished, according to the latest statistics.
A judge can discharge someone without conviction if the consequences are deemed to outweigh the seriousness of the crime.
An effect on career prospects, immigration status or travel restrictions are among the reasons submitted by a guilty individual to show the consequence is unwarranted.
Figures released under the Official Information Act show 2898 people were discharged without conviction in the 2011/12 financial year.
More than 34 per cent discharges were given for common assault (999), and "dangerous or negligent acts endangering persons" was the second largest category with 364 cases.
One of these was Ashish Macwan, who was charged over the death of his 3-year-old son Aarush during a family holiday in Easter 2011.
Mr Macwan forgot to engage the handbrake on the van he was driving and it rolled into Lake Dunstan, near Cromwell, with Aarush inside.
Also discharged without conviction was a manslaughter case - a first.
Mary-Anne Illston pleaded guilty to the charge after her 22-month-old daughter Hannah Thomsen drowned in a pool while briefly unsupervised.
Justice Forrie Miller told the mother that her "lack of care has had a terrible consequence, as you know better than anyone".
In granting a discharge without conviction, he noted that his decision was based primarily on the effect a conviction would have on her family.
Others who escaped a criminal record were those found guilty of traffic offences (340), theft (236), property damage (176), public disorder (149), drugs (128), burglary (71), fraud (62) and even sexual assault (20).
Chief District Court judge Jan-Marie Doogue said judges must impose the "least restrictive sentence appropriate in the circumstances".
"Even where an offender is discharged without conviction, they may also be required by the judge to undertake rehabilitation, pay reparation to the victim, or the judge may order the restitution of any property involved."