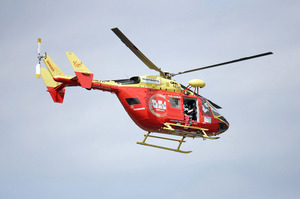 Seven people, including two children, would have drowned when their boat sank in the Hauraki Gulf this morning had it not been for another vessel in the area at the time, police say.
Five of the seven were in the water for about two hours when the vessel went under around midday, police Sergeant Graham Jex said.
The group of four men, one woman and two children aged around 12, had set out on a fishing trip from Kawakawa Bay, southeast of Auckland, in rough weather this morning.
Their boat overturned near Ponui Island and a recreational fishing vessel nearby rushed to their aid, hauling two of the people out of the water.
They also gave lifejackets to some of the others who were overboard. It was not known how many, if any, lifejackets had been carried on the stricken vessel, Mr Jex said.
Fortunately, members of the police maritime unit were on Ponui Island on a training exercise this morning so were quickly at the scene.
The Westpac Rescue Helicopter was also deployed and the remaining five people were plucked out of the water.
They were taken back to Kawakawa Bay, cold but unhurt.
Mr Jex said the seven could count themselves extremely lucky.
"If it hadn't been for that other boat I believe we would have been pulling bodies from the water, definitely.''
- APNZ