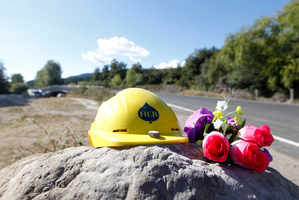 It has been four weeks since George Taiaroa was fatally shot near the Kinleith Forest, and police are continuing their investigation into his murder.
The 67-year-old was shot on the afternoon of March 19 while operating a stop/go sign on Tram Road, at Atiamuri.
Since the shooting took place, police have been seeking sightings of a blue Jeep Cherokee that seen at the time Mr Taiaroa was killed.
Police believe the vehicle has since travelled further south and is likely to be in Taranaki or King Country.