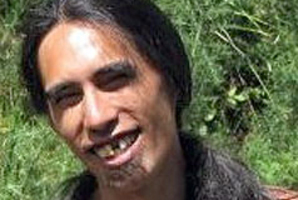 Gavin Gosnell was facing a long spell behind bars, whether the jury found him guilty of murder or manslaughter, after bashing and cutting up Christchurch teen Hayden Miles.
But today's guilty murder verdict, reached after a disturbing and harrowing trial that brought one juror to tears, was the only positive outcome for the Miles family.
"We will never come to terms with the extreme violence and cruelty that Hayden suffered at Gavin's hands, nor the extreme disrespect he showed in dismembering and concealing his body,'' a family statement said afterwards.
Gosnell, 28, admitted killing 15-year-old Hayden after a savage, prolonged assault at his Cashel St flat on August 22, 2011.
He then sawed the schoolboy into 12 pieces with a $20 jigsaw and dumped his remains in two city graveyards. Hayden's organs were buried in the backyard.
Gosnell, who previously pleaded guilty to a charge of offering an indignity to a human body, denied murderous intent, and wanted to be convicted of manslaughter.
Hayden's friends and family in the public gallery gasped, clapped and sobbed `Yes', when the guilty of murder verdict was read out.
Gosnell, as he had throughout the trial, kept his head bowed low in the dock, clutching a tan sweatshirt.
In a trial, which was halted on Friday after a jury began sobbing over grisly dismemberment evidence, Gosnell admitted the teen died at his hands.
The court heard how Gosnell snapped when Hayden told him his then girlfriend, Nicolette Vaux-Phillips, was using him and didn't like him.
He laughed as he punched and kicked Hayden as the schoolboy cried and begged him to stop.
The attack paused three or four times while Gosnell made Hayden shower and clean up his bloody wounds, before launching into him again.
It only stopped when Hayden began "breathing funny'' and he was showered, stripped naked, and dumped on a two-man couch.
The next morning, he was dead - probably dying of brain injuries - and Gosnell began covering his tracks in the most gruesome way imaginable.
Defence counsel Craig Ruane said it was a brutal assault that "went too far''.
But the jury - and the Miles family - disagreed.
The family said they wanted to remember Hayden as the "gentle, caring, funny, and creative young boy'', and not what happened to him "on that horrific night''.
Outside court, Hayden's aunty Sandy Ward read out a statement that spoke of the family's relief that the trial was over and Gosnell had been found guilty of murder.
The family also thanked the jury for its decision, knowing that the trial would have been "emotionally very difficult''.
"We hope that the sentence that will be given to Gavin Gosnell reflects the seriousness of his crime,'' she said.
"This last 17 months have been horrific for our family, and we find it incredibly hard to put in words how this has affected us.''
"He loved his family and his family loved him very much. We miss him every day,'' she said.
His mum, Jacqueline Miles, supported by Mrs Ward, said she loved her son, missed him every day.
"He's in my heart,'' she managed to say through tears.
Hayden's father's family said they will never come to terms with the extreme violence and cruelty that Hayden suffered at Gosnell's hands.
"Gavin Gosnell preyed upon a vulnerable member of society,'' a statement said.
"His actions following the murder were based on self-preservation rather than any sense of remorse or empathy.
"Society needs to be protected from such a callous and inhumane individual. Hayden was just a boy.''
Gosnell will be sentenced on June 5.
- APNZ