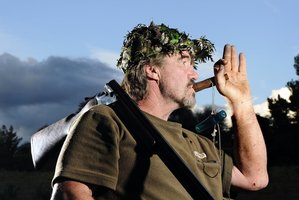 Mallard stocks are at an 11-year low as Bay of Plenty hunters prepare for the duck season's opening day.
A Fish & Game count of mallard numbers in February estimated the population at 200,000 for the Eastern Region - which stretches from Waihi to Wairoa. Populations, estimated through bird banding and hunter returns since the early 1990s, have previously gone as high as 600,000.
"Mallard duck numbers in our region are at a low point," said Rob Pitkethley, Eastern Region Fish & Game Manager. "They have been there before, in the early 2000s, and the population appears to be going through a cycle."
Mallard and grey duck numbers are counted as one because of inter-breeding and hybridisation. Their hunting season has been shortened to four weeks, between May 4 and June 3, in recognition of the population status. A normal season is eight weeks.
"When we do have low numbers the amount of ducks harvested does affect the population for the following year.
So hopefully we will reduce the harvest and climb out of the trough more quickly," said Mr Pitkethley.
"A four-week season is not unprecedented we had one about three seasons ago."
Mr Pitkethley said it was a North Island issue. Mallard numbers were increasing in the South Island. He did not feel this year's drought played a major role in this region's reduced duck population.
"The main breeding season is September to November and previous work we've done has shown there is little mortality between fledging, pre-Christmas, and the start of the hunting season.
"What the drought has done is concentrate birds on permanent water areas such as larger lakes and rivers. Lake Rotorua is packed at the moment."
Fish & Game is concerned about the falling mallard numbers and is investing more than $100,000 per annum in a five-year national research programme.
The decline could be caused by habitat loss as the mallard was dependent on wetlands at vital times, such as nesting and when feeding juveniles, said Mr Pitkethley.
The Fish & Game research would also look into the effects of climate and predation. Four duck species can be hunted: mallard, grey, paradise and shoveller.
Mr Pitkethley said "trend" counts, where populations were monitored rather than population estimates formulated, showed paradise and shoveller numbers were stable.
Forest and Bird's Ann Graeme was disappointed shoveller were hunted at all.
"I think it's a pity that shoveller ducks are still being shot. They aren't that numerous and they are native, unlike the mallard."
Western Bay of Plenty Fish and Game Club chairman Alistair Wells, who had been duck shooting over 30 years, said the mallard's decline was a mystery.
"Mallard numbers have been declining for years and every year you hear a different reason, first it's predation then it's botulism.
"I'm just not sure anyone really knows the reason why."
Mr Wells said his club had a great relationship with Fish & Game but felt more financial assistance could be offered to enhance duck habitats and the sport in general.
"When you look at the amounts invested in the trout fishery you do think more could be done for duck shooters."
He understood Fish & Game's implementation of a shorter season but thought it would result in fewer licences being purchased.
For more articles from this region, go to Bay of Plenty Times