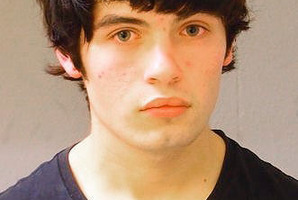 The jury in the Hayden Miles murder trial has retired for the night.
Gavin Gosnell is accused of murdering the 15-year-old schoolboy and dismembering his body after a savage, prolonged assault at his Christchurch flat on August 22, 2011.
Gosnell denies murderous intent, and has asked to be convicted of manslaughter.
He has previously pleaded guilty to a charge of offering an indignity to a human a body.
A jury of six men and six women today retired to consider their verdict at 2pm on day six of the High Court trial in Christchurch.
After three hours of deliberations, they decided to return to the task at 10am tomorrow.
In a harrowing trial, which was halted on Friday after a jury began sobbing over grisly evidence, Gosnell admitted the teen died at his hands.
The court heard Hayden was attacked after telling Gosnell his then girlfriend, Nicolette Vaux-Phillips, was using him, and didn't like him.
Defence counsel Craig Ruane said it was a brutal assault that "went too far''.
The jury heard from Vaux-Phillips - who witnessed the attack and was last year sentenced to 12 months of home detention after admitting being an accessory after the fact to culpable homicide - and from Hayden's mother, Jacqueline Miles, police officers, forensic experts, and friends of Gosnell who saw the dead teen's body the next day.
Forensic pathologist Dr Martin Sage said Hayden probably died of brain injuries but his decomposed body parts meant it was impossible to definitively rule his exact cause of death.
After closing arguments by the Crown and defence this morning, Justice Lester Chisholm summed up early this afternoon.
Crown prosecutor Barnaby Hawes said the only rational conclusion is murder.
Gosnell's attitude changed during the prolonged attack, he said, and the force of his punches and kicks became "harder and harder''.
He also highlighted the fact Gosnell said he was trying to knock out Hayden, while laughing during the bashing, when the teen was begging for it to stop, crying, and trying to get away.
Mr Ruane said there was no premeditation before the assault occurred.
The fact Gosnell was shaken up and panicked the next morning when he saw Hayden dead on his couch, meant he didn't mean to kill him, Mr Ruane said.
Justice Chisholm said issues in the trial were relatively narrow, coming down to whether it was a case of murder or manslaughter.
- APNZ