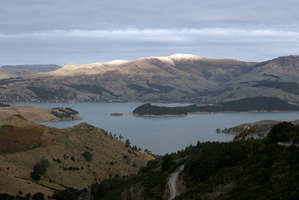 The family of the man accused of being "The Port Hills Groper'' fears he'll be ostracised by their Muslim community if his identity is revealed, a court was told today.
Name suppression was continued for the 63-year-old today after a judge decided he may have psychological issues if he was found guilty of grabbing, groping, and licking 15 women on the running trails.
Most of the charges allege the offending happened last year, but one charge dates back to 2010.
The man was charged after a number of women complained to police that they had been approached by a man and were groped while running on the Port Hills.
The man, who lives in Christchurch, denies the 15 charges and is now awaiting trial.
The third of three suppression hearings was heard before Judge Gary MacAskill at Christchurch District Court today.
The judge had adjourned his decision after becoming concerned that the man could go on with his alleged offending if his identity and his charges were not revealed.
But after his family gave him assurances that would not be happening, and since police said the high amount of publicity meant no more complainers would likely come forward, he granted name suppression.
Defence lawyer Moana Cole told the court that the man's family had taken a decision not to tell their small, local community which has strong ties with the Islamic community.
She said that if the man's alleged behaviour become known, the whole family would be "permanently ostracised'' - even if the charges were without foundation.
Judge MacAskill said no part of the community could be given special treatment because of its cultural or religious beliefs.
He granted suppression on the basis that if the charges were proven, there would probably be psychological or psychiatric issues that would need to be addressed.
The man was remanded on bail, with conditions, to a pre-trial hearing on May 2.
- APNZ