Review finds operational changes by Auckland Council left staff feeling devalued and alienated.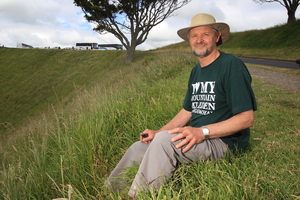 Auckland regional park rangers' morale has been rocked by changes brought in by the Super City's central-style bureaucracy, says a management consultancy review.
Operations of the 26 regional and speciality parks moved from the former Auckland Regional Council to the Auckland Council in November 2010.
The parks network, which draws four million visitors a year, had been called the "jewel in the crown" by the Royal Commission into Auckland Governance.
However, a review by Capability Group New Zealand, obtained under the Local Government Information Act, said that in less than two years a number of changes had directly impacted on the 128 regional parks rangers and field staff, many of them based in rural areas.
Visitor services, conservation and farming were delivered by a ranger service. Auckland Council changed the nature of roles by letting large-scale contracts for maintenance and security.
Responsibility for buildings and film-making locations was removed to other council departments, and service levels by other units were reduced.
There was lack of support for managing such change and lack of visible, strong leadership in a time of transition.
"Many within regional parks feel disempowered, devalued and disengaged," said the report.
It said staff were under pressure from peak summer duties and insufficient resources to allow for preparing new parks for opening to the public.
They had to maintain services while introducing ventures such as rental baches, the Hillary Trail and the Southern Kayak Trail.
Rangers remained "absolutely passionate about their job" but considered themselves to have been on the sharp end of the transition.
They were dealing with poorly briefed contractors who were strangers, while local contractors they knew well were no longer required.
"There is a degree of fear that the ranger role might be phased out or contracted out."
Current issues ranged from elected politicians on local boards wanting control of parks in their area to a frustrating council decision not to let customers withdraw cash via eftpos terminals in sector offices or visitors' centres.
Mace Ward, the council acting manager parks, sports and recreation, said the council wanted to improve and asked staff to assess their work and suggest ways to make it better.
"This report provides us with a warts-and-all view from a small but important team managing one of Auckland's greatest assets - our regional parks.
"We have acted fast since this report, appointed a change manager, and started work on team and leadership development.
"We have more to do but we have made significant progress."
However, Kit Howden, of Friends of Maungawhau, said "good, hard-working park management staff are struggling as a result of a centralised local government philosophy that is not supportive of regional and conservation-type parks".
He is campaigning for a professional ranger service for the volcanic cone in Mt Eden, which draws 600,000 visitors a year.
In February there was an armed robbery at the summit, pohutukawa trees were cut down by vandals and the risk of a vegetation fire was worrying.
Friends of Regional Parks chairman Bill Burrill said he understood the concern of senior staff about losing control in the changes.
The summer's big crowds at Long Bay Regional Park showed it was time for more rangers and resources to be put into getting the Waitawa Park in South Auckland open to the public.
He said regional parks with farms were educational and well used.
"It is staggering to see the Ambury Park Farm Day attended by 35,000 people - many watching milk coming out of a cow for the first time."