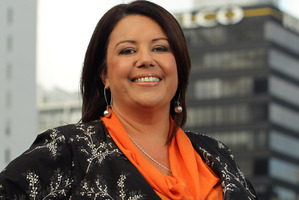 Social Development Minister Paula Bennett said there were now 29,000 fewer New Zealanders receiving benefits since the last quarter, the lowest number of beneficiaries at this time of year since 2009.
She said more than 17,600 people went off the unemployment, domestic purposes and sickness benefits and into work in the last quarter.
There are now 310,146 people on benefits, including 92,550 sole parents on DPB, 58,208 on sickness benefits and 48,756 on unemployment benefits.
More than $5 million in welfare has been immediately cut from 525 people who were discovered to be unfairly claiming a benefit, the Government also announced today.
The major savings in welfare costs may result in charges against some people as Government staff begin trying to retrieve the unfairly claimed money.
The hundreds of cases were only discovered last month as a result of expanded information sharing between Inland Revenue and the Ministry of Social Development.
As a result, the 525 people wrongfully claiming benefits have had their payments stopped immediately.
Associate Social Development Minister Chester Borrows said ministry staff were in the process of contacting those people, who had been earning above the income threshold and failed to disclose "their full circumstances".
He said the 525 claimants had been receiving benefits costing $5.6 million a year.
"That's money they were not entitled to and I'm glad we've been able to put a stop to it," Mr Borrows said in a statement.
The ministry will be making attempts to recover the money and Mr Borrows said cases where there was deliberate fraud would result in prosecution.
It is the second significant breakthrough for the department after two people were last week arrested in relation to a suspected $375,000 welfare scam.
"With expanded information sharing possible now, major savings are being achieved," Mr Borrows said.
"The Government is determined to clamp down on welfare fraud and I'm pleased to see the measures announced in February are already paying dividends."
The expanded information sharing would result in regular monthly checks for all beneficiaries, Mr Borrows said.
"Beneficiaries know that when they start work, they must advise Work and Income of their changed circumstances.
"The expanded information sharing between Inland Revenue and MSD means that those people who are dishonest and don't declare that they are earning income, will be caught."
- APNZ