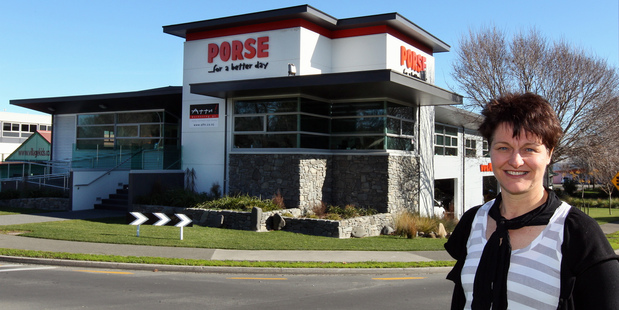 New Zealand's biggest home childcare provider is rewording its contracts to impose new conditions in relation to the publicly-funded 20 hours' "free" childcare."
Porse says the Government policy and funding does not easily cover the costs of a Nanny, where a family has minimum wage requirements as an employer.
Porse, as the ECE Service Provider, says it cannot make up the shortfall - so it is changing its enrolment agreement to ensure those families can continue to receive the higher rate of Government funding.
Government policy allows childcare organisations to ask parents to pay optional charges, for additional services such as sunscreen, snacks and outings. But mandatory top-up fees are prohibited.
One family registered with Porse tried to opt out of the so-called optional charges, but were told to keep paying or sign a new contract.
Bevan McDonald, who has daughters aged 3 years and 16 months, registered his long-term nanny with Porse so the family could benefit from the free childcare subsidy.
After reading last month's Herald on Sunday investigation into childcare centres' abuse of the subsidy, the family asked Porse to remove the "optional" top-up charges.
The Auckland man was, instead, given a new contract in which the optional component was removed - and the total left unchanged. Though carers are not allowed to charge mandatory fees for the 20 subsidised hours, they can set any fee they like for additional hours. The McDonald girls' nanny works 30 hours. "They have now split it so we are being charged $16 per child which is $32 an hour," McDonald said.
McDonald was told by chief financial officer Mike Bately that by June 1 all Porse contracts would be restructured the same way.
Porse chief executive Jenny Yule said yesterday that the contracts would change, saying the 20 hours scheme needed to be reviewed as it was based on 2008 costings.
"This family, if they want to have a nanny, which is a premium service over and above regulations, would have to pay the optional charge. If they don't want to pay it, we have many educators who do not have optional charges."
Yule said the cost of a nanny far exceeded the 20 hours subsidy because a nanny had to be paid the minimum wage. The shortfall was made up in other charges.
After the Herald on Sunday's articles last month, Yule wrote to Education Minister Hekia Parata asking that the 20 hours scheme be reviewed. "The articles highlighted a number of inconsistent practices in the sector which show that centres are either having blatant disregard to the 20 Hours ECE Funding Handbook Rules, or finding loopholes to cover their costs through optional charges or donations," she wrote.
The scheme was launched in 2007 as "20 hours free" childcare for 3 and 4 year olds, but the incoming National government quietly dropped the word "free" in 2009.
Centres are still prohibited from charging extra, though. And on the Ministry of Education website, the rules around optional charges are clear.
If a parent agrees to the optional charges, they have to pay them, but the ECE service must give you opportunities to review your decision.