Serial sex offender James Parker this week confessed his NZ crimes - but stayed quiet on his year in England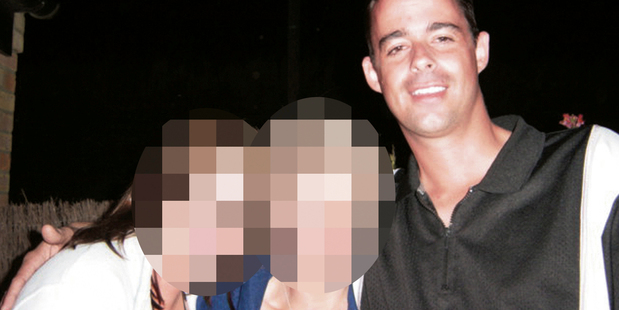 When Kiwi back-packer Jo Kunac arrived in the UK to start work at a Norfolk primary school, she was welcomed by a charming young New Zealand school teacher who had already won over the local community.
James Parker was the "movie star" of the school in Thetford, a revered teacher who befriended impoverished children and their mums, giving his time to teach boys the haka after class.
Kunac and two other Kiwi women at the school were drawn to him and formed a tight unit with Parker, whom they thought was Maori. They worked together, drank pints at the pub, swam at the local pools, and even travelled to Scotland and Africa with him on holidays.
But as much as he was friendly, warm and charismatic, there were contradictions and gaps in his story.
Ten years later, the missing pieces were revealed. Parker confessed to 74 sex crimes against 20 young boys he abused during sleepovers at his farm near Kaitaia.
His offending, which escalated in seriousness over 13 years, dates back to 1999.
This week he admitted to 25 charges. The 38-year-old is to be sentenced next month, while mothers in Thetford are calling for an investigation in the UK. They say none of the 32 children in Parker's class, who were then aged 7 and 8, have been informed by authorities.

James Parker took leave from his job at Pamapuria School in the Far North in 2002, to teach at Queensway Junior School in Thetford. He worked there for more than a year before leaving unexpectedly. His sudden departure shocked parents and children.
When Kunac and her friends arrived at the school in 2002, Parker wanted to know if any of them were Maori. "We thought he was Maori, because that's how he portrayed himself. It was hard to pin him down on some things and we were surprised to eventually find out both his parents were English," she says.
In fact, Parker was living with his paternal grandmother in a neighbouring district of Attleborough. "She thought the world of him."
Kunac and her friends sometimes spent the night at his grandmother's house but never in Parker's room, the door to which was always closed.
Parker told the women how back home in Kaitaia he always had local kids over to help their mums out, implying he was "a good guy".
He once told them he worked as a male escort in Auckland while training to be a teacher.
As a teacher, Parker kept good authority over the children.
"We had a school rule that the kids had to be showered after physical education. I think at times I did ask James to go in there when they were mucking around because sometimes the boys were hard to manage," says Kunac.
By all accounts, he was well-liked. "Everyone, even the kids in my class, loved Mr Parker. We had kapa haka in the school production. The boys were taught Ka Mate, and the girls did Maori actions. I remember having to draw moko on the children's chins."

Helen Kittlety, whose son was in Parker's class, says the young teacher had been friendly to the mums and "very touchy-feely" with their sons.
"I even have photos of him with my son, with his arm around him. No one suspected any wrongdoing," she says. "The girls, my daughter included, thought he was gorgeous - they all had crushes."
Families whose children were taught by Parker have since spoken to their children, most of whom will turn 18 this year. "I think ... he had already done something and came here to hide, in case it came out."
Another Norfolk mother, Margaret Roberts, says the children had adored the affectionate Kiwi teacher who sat kids on his knee and put his arm around them in the playground.
Roberts said Parker kept children in after school to teach them the haka, and told her son he was so good that if he went to New Zealand he could compete nationally.
Three years ago she was surprised when "Mr Parker" looked up her then 15-year-old son on Facebook, inviting him to New Zealand to stay on his farm.
Roberts was shocked to hear of Parker's offending last year after stumbling on the news online. She feels brushed off by the authorities and is outraged no Thetford children have been spoken to.
"How many children have been abused by him in New Zealand? It bothers me there are some families who probably don't even know what he's done."
While Roberts is confident nothing untoward happened to her son, she fears for others. "If it has happened to somebody here then, for God's sake, let's find out. That child might be wandering around thinking they're a one-off and that nobody would believe them."
It's a view shared by Kunac: "At least every family should be notified, and not just the ones in his class."
However, Kunac believes Parker did not have the same access to UK children as he did in the Far North.
Norfolk Police say they had been unaware of Parker's case until contacted by a local newspaper, and have received no complaints about his behaviour. A spokesman for the Norfolk County Council said the school carried out all appropriate checks, including a criminal history check. The school had not indicated any concerns about Parker.
An Interpol alert about Parker was issued by the New Zealand Police last year. Detective Mark Dalzell, of the Child Protection Team in Kaitaia, says UK parents concerned about their children in relation to James Parker should contact police.
His team was happy to assist with a potential investigation in the UK. "I have opened up communication again with Interpol to see what, if anything, can be done further."
A mother of two Kaitaia children targeted by Parker supports the calls for an investigation in England. She said Parker offended against her sons when they were aged 9 and 10. After a year, the boys became withdrawn, tearful and rebellious.
"He was like a vampire. He targeted solo mums that had no support and pretended to be their friend; taking the boys to rugby; hunting and having them over for sleepovers. He came in like an angel but he set his net and gathered his prey."
Kunac says over the years she had tried to contact Parker back in New Zealand, but he was not interested in adult friendship. "When I would ring, he was evasive and would always say he had to go and take the boys out on the farm. Often different boys would answer the phone."