New Zealanders on their OE are more likely to be young professionals than backpackers dossing down in a bedsit. London correspondent Jared Savage visits an area of south London that has become the new Kiwi capital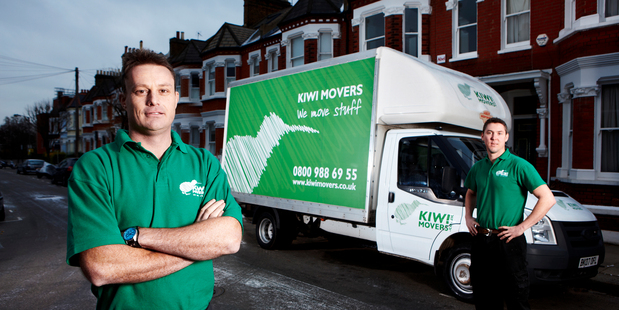 Ask Kiwis back home where Wandsworth is and they're likely to look vague. Mention the Battersea Power Station and they'll have a better idea. Although Battersea never gained a mention in Monopoly, its massive chimneys are hard to miss on the Thames' south bank.
It's here, behind the looming hulk of a decommissioned power station, that thousands of Kiwis have settled in what is rapidly has become the new Kiwi capital of London.
Locals shrug off that the Battersea station, famous for its appearance in The Beatles' movie Help! in 1965, is Wandsworth Borough's only significant landmark. Instead, they point to hectares of lush, green parks and gardens - Battersea Park, Clapham Common, Wandsworth Common, and Tooting Bec Common.
What better place for a busy young Kiwi professional, or nesting couple, to come home to after a long day in London. Never mind, the rest of London scathingly calls it "nappy valley". The rents and house prices are good value, compared with other over-priced areas of London.
There are plenty of good bars and pubs, and the nightlife and upmarket shops of Clapham's high street not far away.
The expat New Zealander showing up at the Kiwi-run Roastery Cafe, on Wandsworth Rd just south of Clapham Common, or stopping by for a GBK (Gourmet Burger Kitchen) burger at Battersea, is likely to have a different profile from those who flooded into London on their OE in the 60s and 70s.
Back then, thousands of young New Zealanders and Australians got off a long-haul flight at Heathrow and converged on inner-London's Earl's Court to haggle over a dented, old VW Kombi van that had already been through Europe four times. Others bludged a spot on the floor of a mate's grotty bedsit, or squatted in condemned buildings and overcrowded flats. They found work in pubs and saved for their Contiki tours round Europe.
Other expats clustered together in Hammersmith's Shepherd's Bush where homesick Kiwis could buy L&P, Toffee Pops and pineapple lumps from a local store, or watch the All Blacks and drink cold beer at the Walkabout.
Careers were put on hold - indefinitely. Not so today. The global recession, the state of the UK economy and the shrinking job market are among reasons carefree young Kiwis no longer flood into London with a take-it-as-it-comes attitude, says Otago University's James High, professor of tourism.
"Students are now more ambitious, (they) are now able to travel abroad based on their academic performance rather than just finishing a degree and perhaps looking to travel overseas as a way of providing time and space to think about potential career paths."
While plenty still do go backpacking or camp in overcrowded flats, others are more likely finish university, establish their career and build up a CV before heading off to the UK. They search for well-paid jobs, catch the Tube into the city, rent or buy a house and start a family. And Wandsworth, in south-west London, is the place that New Zealanders are increasingly favouring.
Nearly 10 per cent of new Kiwi arrivals are living in Wandsworth when they sign up for a national insurance number to study or work, according to immigration data released by the UK Department of Work and Pensions. The census data also shows that people who live in Wandsworth are healthy and wealthy; the typical resident is likely to be a well-educated, active, 32-year-old professional who catches the Tube to work.
And, according to Kiwi Phil Ross, they like good coffee.
Ross emigrated to London 12 years ago and set up Bullet Cafe in Covent Garden with his sister Victoria, before setting up a southern outpost in Wandsworth four years ago. Younger brother Mike now runs the The Roastery, where Kiwis can get all-day brunch (hard to find in the UK) with a dose of a familiar accent.
Mike Ross says it's natural for Kiwis - or any nationality - to cluster together when starting out in a new country.
"There are a lot of Kiwis in the area and a lot of them are glad when they discover this place."
In December, Steve Andrews, former lead singer of a New Zealand punk rock band, died after a fight outside a pub in Putney, Wandsworth, where he had been celebrating his girlfriend's birthday.
But for the most part,Wandsworth lives up to its "nappy valley" reputation. So what is it about the borough which makes it so attractive?
New Zealander Anna Hyde, a 37-year-old recruitment consultant, says Wandsworth is a good place to bring up a family.
She and her husband Lee moved to Wandsworth last year. Hyde sometimes feels guilty that her children, Freddie, 3 and Emily, 1, won't experience the same freedom she did "running around in the wide open spaces" while growing up in Canterbury.
No one has a sprawling backyard in Wandsworth - this is still London - but Hyde says the presence of several large "commons" set south London apart from other areas of the city.
"North London is compact, lots of high rises, lots of big old buildings which are a bit more grand.
"SouthLondonis spread out more, lots of green spaces and the buildings are low and long. When you live in London, and you don't really have gardens like back home, it makes a massive difference when you've got these commons where the kids can run and go crazy."
But living in such a child-friendly area - The Times newspaper recently nominated the borough as one of the best places in the UK to raise a family - has its drawbacks.
Competition for spots in daycare nurseries and primary schools is fierce. While pregnant with Emily, Hyde inquired at a nursery about a placement for 18-month-old Freddie and was told she was far too late.
Even living between two schools, 320m from one, 380m from the other, is no guarantee of Freddie being enrolled.
Wandsworth attracts Kiwis likely to live in London for the long term - young professionals looking to build their careers and over the "rugged flatting scene where 10 Kiwis live in a three-bedroomplace", she says.
Roanna Blacklock, 29, visited plenty of places like that when she arrived from New Zealand six years ago, but decided it wasn't for her.
After a short stint on a relative's stretcher bed in Hammersmith, she has been in Wandsworth since.
"There's a scene in Love Actually, where the girl who falls in the love with the Prime Minister (Hugh Grant) tells him that she lives in the dodgy end of Wandsworth. I haven't figured out where that is yet."
Blacklock splits the rent with two others in a flatandtakes a 45-minute bus trip to her offices in Covent Garden.
The rent is cheap at £1400 a month, as is the council tax - which tenants pay in the UK rather than landlords.
With spring and summer threatening to break the long English winter soon, Blacklock still isn't convinced about one aspect of sharing a common space - everyone getting their kit off. When the sun comes out, locals - Kiwis included - converge on the parks and strip off to sunbathe, kick a ball or throw a frisbee.
"If you're wearing a bikini, you should definitely be able to see the water. Otherwise you're just in your undies."
Blacklock works in the same recruitment firm as another Kiwi Ben Stevenson, 34. He's recently been promoted to associate director and has bought a two-bedroom flat in Wandsworth with his fiancée Kate Johnson, 28.
The couple have been there almost two years and Stevenson has noticed other friends their age moving into the area.
He believes Wandsworth was under the radar for a while, but is now earning a reputation as a good place to live and an easy commute into the city.
Cate Toomey, 33, and Aaron Tumata, 37, spent the past four years running The Castle, a Battersea pub, building it into a thriving business and local hangout for Kiwis. They hung a carved "Haere mai" sign on the door, put big-screen TVs out in the courtyard whenever the All Blacks played, organised hangi and barbecue nights, and served pub food with a Kiwi twist.
But developers bought the pub and everything changed. Despite a battle and a petition signed by 900 locals, The Castle's days are over for Toomey and Tumata. They're back in Christchurch with plans to open a cafe and indoor market.
Toomey misses the Castle's atmosphere, her cheerful Kiwi bar staff and the two-dollar-shop map of New Zealand on the wall that visitors signed. And she especially remembers those Kiwi nights when New Zealand teams were playing or when they put on a hangi.
"We got rammed."
The Kiwi accents more often than not belonged to people who had extended their visas and decided to stay, making Wandsworth their home, she says.
Expat New Zealanders Regan McMillan and Matt Lowe, who set up Kiwi Movers in Wandsworth in 2007, have noticed a trend of more New Zealanders moving into area.
The pair set up their business six years ago and now have more than 25 staff, and seven unmistakably branded green trucks which state: "We move stuff."
Josh Koops, the commercial manager, says the number of New Zealanders moving into the area is noticeable. "We often get called up to relocate entire Kiwi families, whether they're already in London or moving from New Zealand. We're not talking backpackers or travellers, like in Shepherd's Bush, they're coming here for the long haul."
- Additional reporting by Jane Phare and Rhiannon Marley

Wandsworth
• An inner-city borough in south-west London with a population of 307,000.
• 9.9 per cent of Kiwi migrants who registered for National Insurance numbers live in Wandsworth, compared with 8.9 per cent in Hammersmith and Fulham.
• Of the 22,078 Kiwis registered as living in London*, 3,030 live in Wandsworth - nearly 1,000 more than Hammersmith.
• One of the busiest train stations in London, Clapham Junction, is located there.
* 2011 Census and immigration data

Read also: Humour: Don't be silly, come home