Handyman goes to ground after people part with cash for jobs around home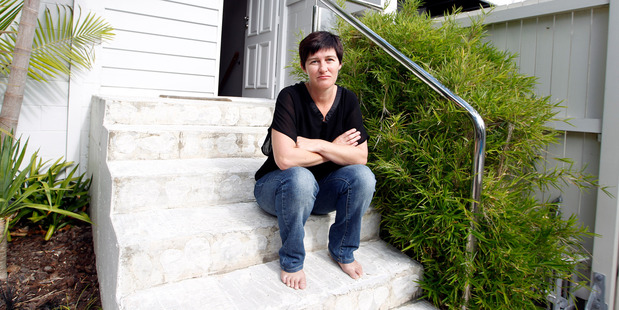 A tradesman who was publicly accused of ripping off clients is back, and appears to be up to his old tricks.
In 2005, four people approached Fair Go saying they had given John Rea a $500 deposit towards work to be done on their houses. They never saw him again. Rea was bankrupted that year - the second time he had been bankrupted. Now, Birkenhead woman Deborah Llewellyn says the same thing has happened to her.
Rea had dropped a flyer advertising that he was available for home handyman jobs. She employed him to fix her waste disposal. While he was there she asked for a quote to tile some stairs.
He asked for two-thirds of the cost of the job, $500, as a deposit to confirm she wanted him to do the work. He never returned. Llewellyn says her calls and texts went unanswered but eventually she received a text saying he would refund her money at $50 a week, to start last Friday. "He did the first job no problem and I guess that lulled me into a false sense of security," Llewellyn says. She was angry she fell for it. "My husband said, 'Why did you give him that much money'?"
The owner of the property he listed as his address on the invoice is also fuming. Mt Roskill landlord, Kevin Elliott, said Rea had responded to an advertisement on Trade Me for a garage to let. He had used it to store equipment but had not paid rent. Now Elliott has people ringing his house and turning up on his doorstep wanting their money back from Rea. Elliott had given them Rea's son's phone number but the son said it was nothing to do with him. Rea's cellphone does not now connect.
Rea was bankrupted for three years in 1990, then again in 2005. He was discharged from bankruptcy in 2008. North Shore police said any complaints about Rea should be lodged with them.
Grant Florence, chief executive of the Certified Builders Association, said small jobs should not require a deposit. People could take cases like this to the Disputes Tribunal.
A spokesman for the Ministry of Business, Innovation and Employment said his department did not have the power to investigate such complaints.

• Have you hired John Rea to do work for you? Email news@hos.co.nz.