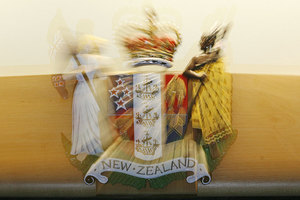 A couple alleged to have ripped off taxpayers for $375,000 in Work and Income payments have been allowed to keep their names secret for now.
The pair, aged 48 and 51, each face six charges of deception.
In the Manukau District Court yesterday Judge David Ruth granted them name suppression so they could tell family members of the charges.
Duty lawyer Shane Cassidy told the court that the man had an elderly mother and adult children.
"He wants to be able to sit his family down and tell them what he has been charged with."
Judge Ruth remanded the pair on bail to reappear next month.
The couple are accused of using false documents to receive Work and Income payments.
Each allegedly took a 25 per cent cut of payments, and $375,000 was paid since December 2011.
According to police charge sheets, the couple used false documents to also get Work and Income payments for emergency dental treatment, optometry, whiteware and furniture.
Some of the people the couple allegedly used to apply for the money were also named in the charge sheets.
Their Papatoetoe home was raided by police on Thursday following an investigation started after a tip-off from the Ministry of Social Development early last month.
A ministry spokeswoman would not discuss how the payments could have been made to the couple, but Associate Social Development Minister Chester Borrows said: "The vast majority of the payments were benefit advances and the beneficiaries in the main are repaying these out of their regular benefit payments."
Payment processes had changed since the alleged offences came to light.