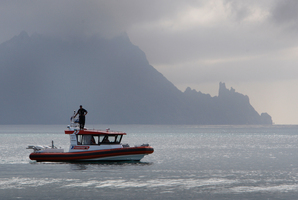 A woman collapsed and died on a vessel near Whangarei this morning.
Coastguard said it received a distress call from the Aquila, an 18m launch, at 10.25am stating that a 43-year-old woman was unresponsive.
On arrival, the crew, were administering CPR. Paramedics took over but the woman died on board.
Coastguard would not say how she died.
The vessel was escorted back to Marsden Cove Marina by Coastguard volunteers.
Coastguard operations manager Ray Burge said it was an absolute tragedy for the woman's friends and family.
"The people on board the vessel are to be commended for their prompt action and their ability to remain calm in what was as stressful situation.''
- APNZ