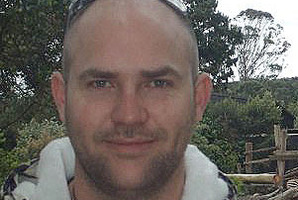 Jeremy McLaughlin loved the mother of the 13-year-old girl he's accused of murdering, but the love was unrequited, a court heard today.
'Dingo' McLaughlin, 35, is accused of strangling the bright schoolgirl with a piece of cord before stuffing socks in her mouth and dousing her Christchurch house in petrol and setting it ablaze.
Jade was found dead in the still burning house by firefighters on November 10, 2011.
The Waltham labourer denies murder, but has pleaded guilty to burglary and arson.
Timing of the day's alleged events will be crucial to the defence case, they say.
On the second day of the High Court murder trial in Christchurch today, Jade's mother Tina Bayliss continued her evidence.
Yesterday she told how her oldest child of three had "no respect" for McLaughlin and used to mock his speech impediment.
Mrs Bayliss today revealed that McLaughlin professed his love for her on the first day they met, while he was working a second job as door security at a Christchurch nightclub in September, 2011.
After dating for 4-6 weeks, Mrs Bayliss tried to break the relationship off.
The tipping point was when McLaughlin shouted at Jade after she wrote 'Ford' on the tag of his 'Holden' t-shirt while he was watching the Bathurst motor race.
But after that, the pair stayed in text contact for the month leading up to Jade's death.
Under cross examination by McLaughlin's defence counsel Margaret Sewell, Mrs Bayliss told the jury of seven women and five men how she tried to let him down gently.
She told him via texts that she still didn't want to see him, in the "nicest way" she could, while saying she wanted to focus on her children.
McLaughlin texted her to say he felt hurt, especially being given a 'Dear John' letter via text message.
"Love hurts, they say," he texted her late in October, "and I know it to be true now".
She said McLaughlin liked her "very much", and often cooked for her while she was at work, drop her two younger children at school, and take them out.
Mrs Bayliss rejected claims that McLaughlin had been living with her, saying he used to "turn up on my doorstep".
McLaughlin's friend and flatmate at the time of the murder, Jolon Sweeney, 41, is also on trial, charged with being an accessory after the fact of the burglary and arson and attempting to obstruct the course of justice.
The trial, before justice Graham Panckhurst, continues.
- APNZ