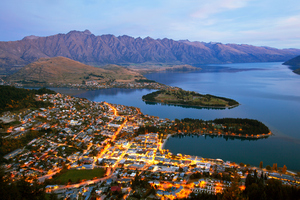 Queenstown's district council regulatory organisation has inadvertently released, via email, the details of every single complaint it's received over the past 10 years.
The email, containing the full complaints register, was sent by a Lakes Environmental staff member to local chef Varick Neilson after he asked to be sent a complaint form.
Complaints include people objecting to their neighbours' homes, unlawful rubbish, trading in public places, inappropriate signage, excessive noise, suspected illegal visitor accommodation and other activities without council consent.
The register, sent to Mountain Scene, includes names and phone numbers of people making the complaints and names of who they're complaining about, going back to 2003.
Mr Neilson received the information a few weeks ago after he contacted Lakes Environmental to make a complaint.
"When you make a complaint to the council, you assume it will be anonymous. That's what they say - all complaints are treated anonymously and the person you're complaining about will not be notified.
"I was pretty shocked as an everyday person that I'd be sent something that everybody's name's on. Not only that, but their phone numbers, their addresses."
Lakes Environmental chief executive Hamish Dobbie said the mistake was unacceptable.
"We are now reviewing all our systems to attempt to prevent this sort of release occurring in the future."
Mr Dobbie had apologised to Mr Neilson and Lakes Environmental staff planned to also apologise to the thousands of individuals on the register.
Queenstown Lakes District Council mayor Vanessa van Uden said the council took residents' privacy seriously.
"We need to ensure that whatever processes are in place are reviewed and revised to protect the details of the public."