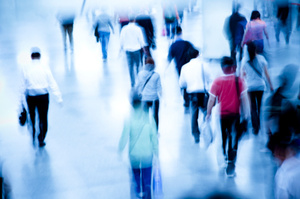 A fast-track visa deal struck with a Chinese airline for frequent flyers could be exploited by sex traffickers and people smugglers, according to a risk report.
Senior officials in the intelligence, risk and integrity division of Immigration New Zealand were not consulted about the arrangement with China Southern Airlines and found out only days before the plan was supposed to start.
One launched a stinging criticism of the department's performance and said "we are hardly operating in a context where we should be seeking to lower risk management standards".
Under the deal, officials will "endeavour" to process applications in five days, not the three days initially requested by the airline.
The deal was opened up this week to Air New Zealand's Gold Elite and Gold and Silver cardholders. It is separate to the deal announced in China by Prime Minister John Key which extends the length of multiple-entry visitor visas for independent Chinese travellers.
The Immigration Minister at the time of the Southern Airlines deal, Nathan Guy, pushed the idea after a meeting with airline executives in China to help encourage more Chinese tourists to visit New Zealand. The deal was kept quiet until documents were leaked to NZ First Leader Winston Peters showing concern from key immigration staff that it would allow criminals into the country.
The Herald has now obtained more paperwork through the Official Information Act, which shows senior intelligence and risk division officials were angry at being left out of the loop, particularly so soon after the discovery of 300 fraudulent student visas from Beijing.
Shaun Driscoll, head of intelligence and risk, said: "China represents a huge set of risks ... One of the key risks is imported criminality but because this is not a recognised adverse outcome for immigration, it seems to be ignored in visa decision-making."
Mr Driscoll said being a frequent flyer member was not a risk mitigation factor, as asserted by the proposal; it was an aggravating factor. An exclusive deal could make China Southern Airlines a target to be exploited.
"Every international criminal I have come across is probably a member of such a club." Mr Driscoll said the risk mitigation in the proposal was "seriously flawed" and would "open the door for serious abuse".
Visa deal
• Waives requirement for China Southern Airlines and Air NZ's Gold and Silver frequent flyer cardholders to show evidence of employment or funds when applying for visitor visas.
• Chinese applicants must satisfy health, good character rules, evidence of onward travel.
• The Frequent Traveller Deal: Multiple-entry visas routinely granted to independent Chinese travellers valid 24 months rather than 12, allowing return at will.
Read more: 'Money, not traffickers,' lures migrant sex staff