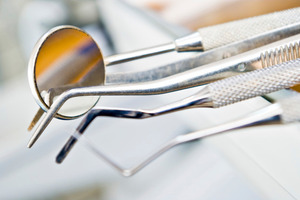 New Zealand seems to think dental care is one of those things that is "nice to have".
We have a cavalier attitude to the alarming statistics of children's rotting teeth in some communities in New Zealand, but there is an equally shocking picture hidden in our rest-homes and geriatric hospital wards.
For older adults, poor oral health is linked not only to poor nutritional status and to periodontal disease but also to cardiovascular disease, diabetes and other chronic illnesses.
This is most unfortunate for those older people whose quality of life and general health is often greatly affected, including suffering pain and discomfort. It is also costly in terms of treating the chronic illnesses that arise.
Yet the Ministry of Health's Age-Related Residential Care contract between district health boards and rest homes and hospitals excludes dental care.
New Zealand, like most countries, does not have national standards for oral care in residential care facilities, although the University of Otago's Professor Murray Thomson has been lobbying for improvement for nearly 20 years. Professor Thomson recently helped Australia to develop its national standards.
Because the Ministry of Health's contract does not require care facilities to have oral care policies or to provide oral care plans for residents, dental problems are likely to be neglected unless the resident is able to afford and access treatment. One consequence is the tooth decay rate for people in rest homes is double that of older people in the community.
A pension briefing from the Retirement Policy and Research Centre at the University of Auckland suggests this lack of care will have serious consequences for the general wellbeing of increasing numbers of older people as New Zealand's baby-boomers age. The number of people aged 65+ exceeded 600,000 in 2012. That number is likely to double by 2036, when the oldest babyboomers will be swelling the ranks of those aged over 85 years old.
Older people are retaining their natural teeth to a far greater extent than in the past. The New Zealand Dental Association and the Ministry of Health, in Oral Health Guide for Caregivers of Older People, explain that healthy teeth encourage eating, contribute to speech clarity and enhance appearance and self-esteem.
But retention of natural teeth requires, in addition to a twice-daily regime of oral hygiene, dental maintenance such as regular check-ups, preventive care, and restorative and periodontal treatment.
So where does the solution lie? Mobile dental clinics have worked well for some school communities and are beginning to be used for some rest home visits. This overcomes the problem of access but, unfortunately, only for those residents who can afford to pay for themselves.
To avert the looming crisis of unmet dental disease among the older, less well-resourced residents of long-term care facilities action is required now. The first step is to require government-funded care-providers to introduce oral care policies for their residents.
The ministry must then put some of its own teeth into insisting that elderly residents in care facilities and hospitals have regular oral hygiene care and access to dental treatment as required.
Subsidies must be available for those who cannot pay. This should prevent or avoid many general health problems, which should cost less in the long term. It will also significantly improve the quality of life of those people who are receiving the care.
Dr M.Claire Dale and Associate Professor Susan St John work in the Retirement Policy and Research Centre of the department of economics at the University of Auckland.