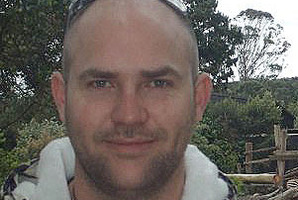 Schoolgirl Jade Bayliss was strangled, had socks stuffed in her mouth, and her family home was set on fire by Jeremy McLaughlin, an ex-partner of her mother, a court has heard.
Jade, 13, was found dead in her burning Barrington St house on November 10, 2011.
The Cashmere High School student had been at home sick when McLaughlin went to burgle her mother's property, the opening day of a High Court murder trial heard today.
Waltham labourer Jeremy McLaughlin, 35, denies murder.
Crown prosecutor Kathy Bell said firefighters found Jade's body lying face down on her bedroom floor.
It is the Crown's case that McLaughlin stole items from the house, pawned some for cash, and dumped others, before returning to pour petrol from the house and set it on fire.
Jade was killed by McLaughlin because she was likely to be witness to him illegally entering the house, Ms Bell said.
McLaughlin went to the house twice that day - likely killing Jade by strangulation with a cord on his first visit, Ms Bell told the court.
She said there was "no doubt" Jade was murdered.
The court heard that McLaughlin had gone out with Jade's mum, Patricia, for a time up until a few weeks before Jade's death.
She would do "everything in her power to split up" the relationship between her mother and any men, as she wanted her parents - who separated in 2008 - to get back together, the court was told.
On Monday, McLaughlin admitted to the burglary and arson of the home, and the trial was put off until today.
McLaughlin's flatmate at the time of the murder, Jolon Sweeney, 41, is also on trial.
He is charged with being an accessory after the fact of the burglary and arson and attempting to obstruct the course of justice.
Ms Bell said Sweeney helped dispose of incriminating property McLaughlin had taken from the property and, in the full knowledge of a body being found in the house, deliberately lied to police.
The trial, before Justice Graham Panckhurst and a jury of seven women and five men, continues.
- APNZ