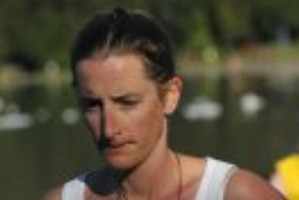 The former Warriors player whose wife was paralysed in a flying-fox accident has told how her traumatic injury has changed their lives forever.
Ben Lythe's wife Mardie hurtled off the flying fox and crashed into a pile of rubble, severing her spine and paralysing her from the waist down.
From her hospital bedside, he told the Herald his family were taking it day by day.
"You have to stay positive and do that part. It keeps everyone up and they all jump on board behind you if you lead the way. That's sort of how we work.
"It is what it is, you know? You've just got to keep charging ahead and do the best you can in this situation," Mr Lythe said.
After the accident on a friend's Albany farm two weeks ago, Mrs Lythe, 37, underwent surgery to fuse her spine. The athletic mother-of-four can still move her upper body.
Auckland City Hospital doctors told her she had zero chance of walking again but the family hope test results due this week will provide more answers.
Mr Lythe, who owns a decking business, said his wife was now awake and coming to terms with her new future as best she could.
As a keen runner and horse rider, her life had been changed forever.
At this stage, they don't know when Mrs Lythe will be able to go back to their Milford home.
"We're just going day by day. She's not going too badly. There's so much going on with everything medical-wise. We just want to get her through that side of it. It's hard to know each day; there's just so many things happening, you just sort of roll with the ups and downs," Mr Lythe said.
"She's just healing and is feeling much better."
She still couldn't remember the accident. Last week, her family said they were hoping to work out how it happened but they knew they might never know.
"I haven't even myself gone down that line," Mr Lythe said. That'll come when she's feeling much healthier ... At the moment we're just trying to get her better and we'll go back to that a little bit later, I suppose."
The couple's four daughters - aged 7, 10, 13 and 16 - were all busying themselves with after-school activities and were visiting their mother in hospital as much as they could.
"They're sort of soldiering on ..."
Mr Lythe said the support from the rugby league community had been amazing. His old mates at the Warriors, the Mt Albert Lions and the Glenora Bears have contributed to a trust fund established to help the family.
Former Warrior Awen Guttenbeil is working with the old boys' network to generate support, and Warriors chief executive Wayne Scurrah said the club had donated $5000.
Mrs Lythe's brother Nick Margison, who is handling the donations, said they were unsure how many they had received and they would have a clearer picture when the fundraising drive was over in two weeks.
How to help: Donations can be deposited into the Lythe trust fund, account number: 38-9007-0327920-01.
* Read the Herald's live news blog here.