Man who allegedly sold meth and dope to woman has been granted interim name suppression.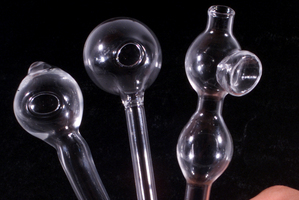 A former senior police officer has been charged with selling methamphetamine and cannabis.
A suppression order prevents the Herald from identifying the man, or giving any details of his age, hometown, the district where he worked or the squad he was assigned to.
He is facing two charges of selling methamphetamine and cannabis to a woman over 18 years old between June 2011 and June 30 last year. Her name is also suppressed.
A police source understood the charges were representative, meaning the alleged offending may have been going on throughout the period stated on court documents, rather than on just two occasions.
The source said the man was arrested as a result of a "long-standing" investigation. Staff from his former district and police national headquarters refused to comment as the case was before the courts.
The man appeared before a district court this week and was remanded on bail until later this month. He was granted interim name suppression, which will lapse before his next court appearance unless he applies for a continuation by a set date.
If an application was made for suppression to continue, police would have a week to respond.
They may oppose the application, because often such orders can disadvantage other officers, who come under suspicion while the bans remain in place.
In recent years, a number of other police officers facing criminal charges were granted interim name suppression - but were later named when non-publication orders lapsed.
In January, a Lower Hutt policeman was granted name suppression after he was charged with assault following an incident before Christmas when he used his baton to protect himself from an alleged attack.
The strict suppression order also prevented publication of that officer's age, rank and further details about the incident.
A month later, Sergeant Craig Prior of Christchurch was granted name suppression after he was charged with assaulting a man who allegedly rifled through his personal cellphone.
Mr Prior later admitted the assault and did not seek a continuation of the suppression order.
His lawyer, Jonathan Eaton, said the charge was so minor that if his client was not a serving officer, it would never have reached court.
Mr Prior was discharged without conviction.
In 2012, Martin Folan, then a sergeant based at Henderson in West Auckland, was granted interim name suppression after he was charged with assaulting five prisoners, including one who lost a testicle.
After Folan's first court appearance, a suppression order prevented the publication of his name, rank and the station at which he worked. However, that order eventually lapsed, meaning he could be named.
Folan was found not guilty of the assaults after a trial in the Auckland District Court, and later resigned from the police.
* Read the Herald's live news blog here.