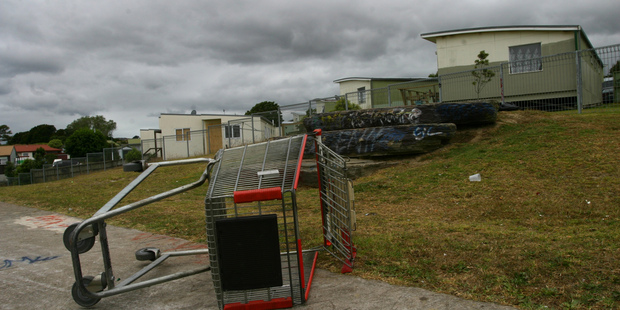 In 2003, Nobel Prize-winning economist Robert Lucas wrote that "of the tendencies that are harmful to sound economics, the most seductive and poisonous is to focus on questions of distribution".
The issue of inequality has been troubling economists over the years. Much of the economic orthodoxy remains unconvinced that unequal income distribution is a problem at all, arguing instead that some degree of inequality is important for economic growth. Inequality, it is said, helps generate the incentive to work hard, to take risks and to innovate - all cornerstones of a well-functioning economy. On this basis, many economists encourage a focus on economic growth and let distribution take its own course - assuming that "a rising tide lifts all boats".
At a city level, urban economists describe the problem differently, and some suggest that city level inequality is actually a sign of success. Harvard professor Edward Glaeser (who is visiting New Zealand in July) wrote "inequality reminds us that cities are, in part, unequal because they manage to attract both skilled and unskilled people, which in many ways is a sign of urban strength".
This is precisely what we see in Auckland: high population growth with a 'v-shaped' deprivation distribution, meaning that both highly deprived and highly privileged people are over-represented - leaving a smaller proportion of people in between these extremes in Auckland, than elsewhere in the country.
These observations are troubling, however, in light of a growing body of research highlighting the damaging effects of inequality. Inequality is shown to be associated with increased crime, reduced overall happiness and a dampening effect on economic growth. Indeed, economists at the International Monetary Fund have stated that inequality slows growth, causes financial crises and weakens demand. The World Economic Forum goes further, identifying severe income disparity as one of the most prevalent global risks of the coming decade.
Although it is often assumed there is a direct policy trade-off between economic growth and equality, there are some policies which will simultaneously reduce inequality and increase economic growth.
Among the more important of these policies are those which improve access to education for lower socio-economic groups. A recent study by University of Auckland's Associate Professor Sholeh Maani and the Treasury showed that when all of the determinants of wages are broken down, the level of education is by far the most significant. The real return to an additional year of education for an individual was estimated at over 9 per cent per annum - that's higher than investing in Auckland's housing market. One further study in the US showed that the skill differences between people in cities explains about one third of all income inequality in metropolitan areas. While education is no silver bullet, it may well be the closest thing to it.
In addition, businesses are evidently ready to hire as soon as the right people come along. Auckland-based businesses have been reporting a skilled labour shortage for near on two decades. Currently, a net 24 per cent of Auckland businesses say they cannot get the skilled labour they need. There is no such shortage for low-skilled jobs. One wonders just how much this is costing Auckland through stagnating businesses unable to grow and businesses that never get off the ground in the first place.
Heightened investment in the education of tomorrow's workforce is critical if Auckland is to compete globally. This is one reason why skills and education are a central focus of Auckland's Economic Development Strategy. From a very early stage in its development, this strategy identified education as the single biggest intervention which will improve the wages of Auckland's citizens. But investing in education is also important if we consider inequality to be a social problem worth addressing. A solution for addressing inequality without the need to compromise a strong and growing economy is right on our doorstep. If we are prepared to implement long-term and forward looking policies which improve skills and education, the goal of reduced inequality is well within our reach.
In 2012, Nobel-winning economist Joseph Stiglitz wrote that "high inequality makes for a less efficient and productive economy". This sentiment is gaining wider appeal, but the solution is not necessarily as simple as a fiscal redistribution strategy. Nor should it be an over-reliance on tools which force business to pay the costs of reducing inequality (through various wage regulations). Policies which reduce inequality whilst also improving productivity should sit on top of the list, they are by far the most attractive.


Geoff Cooper is Auckland Council's chief economist.