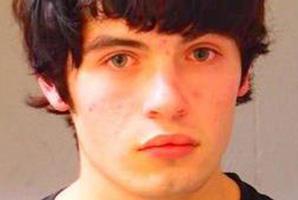 A man who visited the Christchurch flat the morning after Hayden Miles died says he can't forget the dead boy's face.
Gavin Gosnell denies murdering the 15-year-old on the night of August 22, 2011.
The witness, who has name suppression, told the High Court he was called to the address by a mutual friend of his and Gosnell's.
He was told there had been a drunken fight and Gosnell believed Miles was dead, he said.
The witness said he entered the lounge and immediately saw MIles was dead because there was blood and swelling all over his face.
The man said he told Gosnell multiple times he should call the police and then left immediately.
The High Court in Christchurch is today hearing evidence from two acquaintances of Gosnell, both who have name suppression.
Hayden Miles was killed in a brutal assault and his body dismembered and buried at three locations, including two cemeteries.
Court is expected to finish early again today, with more prosecution witnesses called tomorrow followed by the video of police interviews with Gavin Gosnell.
The trial is expected to wrap up by the middle of next week.