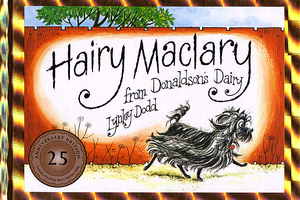 A Chinese language version of classic kiwi children's book Hairy Maclary from Donaldson's Dairy was launched at an education event in Shanghai yesterday.
The Hairy Maclary series, first published in 1983, has sold more than nine million copies worldwide.
The Penguin Group, which holds the rights to the series, has sold the Chinese language rights to Wenhui Press, a Chinese publishing company.
Wenhui Press has produced 10 bilingual (English/Chinese) translations of Hairy Maclary stories.
The book was launched at an event attended by Prime Minister John Key and Tertiary Education, Skills and Employment Minister Steven Joyce.
"It's great that Chinese children will now have the opportunity to go on adventures with Hairy Maclary, Bottomley Potts and the rest of the gang, and I'm sure the series will be as popular in China as it has proven to be in New Zealand, the United Kingdom, Russia, Australia and Korea," Mr Joyce said.
- APNZ