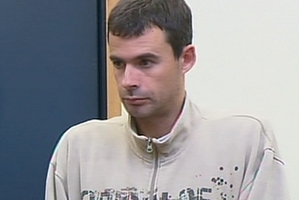 The Crown is seeking preventive detention for a former deputy principal who is being branded one of the country's worst ever paedophiles.
Former school teacher James Robertson Parker has been remanded to the High Court at Whangarei for sentencing on 74 convictions of sexual offending against boys.
Parker entered guilty pleas to the first tranche of 49 charges late last year, and today admitted another 25 when he appeared before Judge Greg Davis in the Kaitaia District Court - saying "guilty'' 25 times as the charges were individually read out.
Each of those charges - five of sexual violation, 14 of performing an indecent act and six of indecent assault, 15 of them laid representatively - was read to him.
Counsel Alex Witten-Hannah told the court that his client accepted that referral to the High Court for sentence would be appropriate. He also accepted that Parker should be formally given a first warning under the `three strikes' legislation, although he was adamant that he would never offend again.
Judge Davis said he would decline jurisdiction on the basis that he believed a sentence of preventive detention should be considered given the number of offences - committed against 20 victims - the period of time the offending spanned, the trust Parker had strived to gain from his young victims, their families and the community, and the degree of grooming that the judge believed had been involved.
Parker will appear in the High Court at Whangarei on May 2, for call-over.
Outside the court Mr Witten-Hannah said the Crown was seeking the harshest possible sentence, preventive detention, for his client. That was akin to locking the cell door and throwing away the key.
"What then would be the penalty for the brutal and violent offender?'' he asked.
"Remember the old saying in England when sheep stealing was a hanging offence; 'Might as well be hung for a sheep as a lamb'.''
Parliament had resolved that such complex cases as this required the experience and expertise of a High Court judge to undertake sentencing, Mr Witten-Hannah said. A High Court judge could be expected to have the ability to differentiate between a violent offender who used brutality to achieve his ends and an offender such as Parker, who took advantage of trusting boys without any force or intimidation whatsoever.