New council bylaws require one-off stall holders at cultural events to apply for a 'restaurant-style' certificate.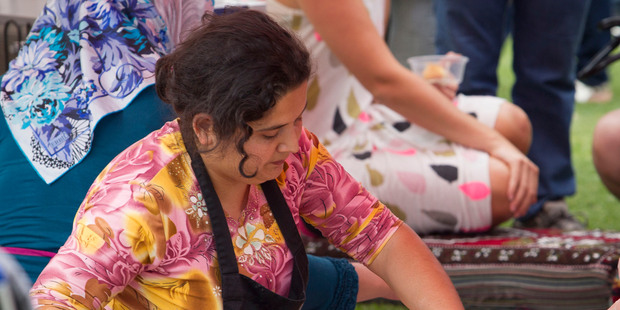 Red tape is about to take the spice out of the ethnic food served up to thousands of Aucklanders each year, say some festival operators.
Festivals will have fewer stalls selling Oriental and Pacific dishes, say the operators, because of Auckland Council's proposed food safety bylaw requiring stall and market operators to get a certificate of registration and display it.
Festival and market operators say the council has no evidence to justify the extra paper work.
"It's unnecessary bureaucracy," said Richard Jeffery, chief executive of the Counties Manukau Pacific Trust.
"Over the last eight years, the trust hosted over 500,000 people as part of our community festivals, where ethnic food stalls are culturally essential," he said.
"We have never received a complaint from any member of the public regarding the delivery and consumption of food from stalls."
The bylaw is a bid to replace different 2010 bylaws of former councils with one standard.
However, Mr Jeffery said the former Manukau City Council rules sought to educate rather than regulate.
Each stall received a "Safe Food is Good Business" fact sheet on basic requirements from refrigeration and cooking meat to hand washing and suitable clothing.
"It's always been satisfactory though if there were a problem, council have the right of entry and closure.
"But with this proposal, even if [the] permit is free of charge, a lot of our ethnic groups don't have the ability to go into town and fill in a form or go online."
More than 50 food stalls feature at the Lunar New Year Festival in Manukau, which draws 60,000 people.
"The council is trying to require all stall holders - even if for one day - to apply for a licence like they are running a restaurant," said Henry Ho, chief executive of World Television, which hosts the festival.
"It's far too heavy when there is already a high standard and not one complaint in 10 years," said Mr Ho.
He said that having to get a licence would put off the stall holders who wanted to share homemade food which people could not get in restaurants, and at economical prices.
"To the council, maybe it's a small matter. But to us it makes life more difficult."
But the Auckland Council, which held the International Cultural Festival in Mt Roskill at the weekend, said there would be no change to operators between this year and next.
Council events manager David Burt said the bylaw would have no effect on the number or type of staff holders at future festivals.
"It will only serve to provide a consistent set of guidelines around the Auckland region."
Stall holders at one-off, festival-type events were not required to obtain a licence but were given guidance by an environmental health officer and then inspected on the day.
Auckland Council spends $7.2 million a year to administer food safety under the present diverse grading system and fees.
Food safety bylaw changes
*Timely closure of unhygienic or unsafe food premises by council officers.
*Minimum standards of 50 per cent staff trained in basic food hygiene.
*Grading of food premises (to be shown at entrance).
*Certificate of registration for mobile food shops, stall and market operators.
*Certificate free of charge to charities' sausage sizzles - for up to 12 days a year.