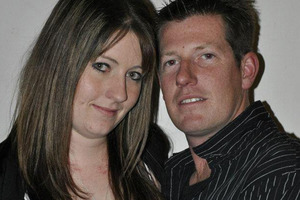 Melissa Skurr and her partner had to take the law into their own hands when they came home to find their Christchurch home had been burgled.
Last month their Aranui home was broken into and several possessions taken, and an attempt had been made to get a quad bike from the garage.
The 27-year-old called 111 and was told it would take 48 hours for police to arrive, despite her fears the burglars would return to finish the job. Sure enough, a young man did return, but Ms Skurr and JC Anderson were waiting for him.
They chased him down and held him until police arrived, and he was arrested. But the couple were angry police couldn't respond quickly to their break-in. Ms Skurr believes district command centres can only be a good thing - especially the quick identification of suspects.
"It sounds good, at least there will be a database of what has been taken and when it was taken and what other areas close by. It will get them a lot more information."
She said Christchurch had many earthquake-damaged houses that were now abandoned, which was where stolen goods were being stored.
It would be comforting to know that a patrol car could be sent - armed with good intelligence - to an affected suburb where burglars had just struck. "There are a lot of streets around that do get targeted quite regularly. And not just house burglaries, cars as well."
Her experience had left her frustrated particularly because the couple did not get their possessions back. A laptop, hard drive, a PlayStation 3 console and gaming laptop were taken. She placed a description of the offender online and was contacted by someone who told her a person fitting that description was offering her hard drive for $10 two weeks later.
One of the best things about the district command centres was the speed with which police could react -hopefully while burglars still had the property with them.
"They usually have a receiver or someone pre-booked for the stuff so if they can be a bit quicker ... Anything to help, because there's lots of burglaries and often they can't do anything because there are no leads or patterns. So if they have it all in front of them -and there is a pattern happening in that area- then they can do something a bit quicker."
Read more: Winning the war on crime: A step ahead of criminals