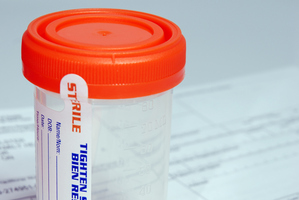 A Blenheim man says he wants answers after "impossible" drug test results caused him to lose his job.
Daniel Jourdain, 21, was shocked when the pre-employment drug test he took in Blenheim last month came back positive for opiates, cannabinoids and methadone, despite him never having taken any of the substances.
Jourdain had just been hired to work as a salt harvester for Dominion Salt when he had to give a urine sample at the Medlab South collection centre on Scott St in Blenheim on March 13.
When the results came back and he was told his contract was being terminated, Jourdain went for another, supervised test at Wairau Hospital two days later.
That one came back clean.
He was told by medical professionals that, given the high levels of cannabinoids detected in the first sample, it would be "practically impossible" for that level of cannabinoids to have left his system in two days.
Jourdain said he was "a hundred per cent sure" that the urine was somebody else's.
"When I took the initial sample I was told to leave it in a container marked 'samples' in the toilet cubicle at a deposit centre. The nurse is supposed to go in and get it once you're finished," he said.
"While they say there were no other urine drug tests taken that morning any member of the public who happened to use the toilet was able to access the sample."
Jourdain wrote to complain to Southern Community Labs, which owns Medlab South.
"When I was given the sample container ... for the initial test it was labelled in my presence. Somehow, whether it is at the Scott street collection centre or in the lab, someone else's urine has got into my sample bottle," he wrote.
Despite having his job reinstated, Jourdain said that he felt he deserved compensation.
"Medlab have already cost me at least $756 in lost wages for the 4 days' work I have missed because of the failed drug test. Thankfully Dominion Salt has re-offered me my position, but this does not make up for the days of work I have already missed."
Southern Community Labs responded that they didn't know why the samples were so different and could not find any mistakes in the processing or labelling.
Chief executive officer Peter Gootjes said at this stage, there was no explanation for the results.
"We're trying to work out why they're different. We've investigated all of the possibilities about how it could have got mixed up or changed but there's no possibility we can establish how that would have happened."
Leaving urine samples inside the cubicle is standard procedure at Medlab deposit centres as many patients don't want to walk out and be seen with their samples, he said.
Gootjes said there were no other tests done at the collection centre that morning, and that there was no public access.
"We're sympathetic to his cause but we can't explain it, and just because someone says they don't like the result doesn't mean we automatically change the result."
Jourdain has been told that the two samples have now been sent to another lab, which has better quality equipment to see if there is anything they have missed.
He has been told to expect the results back later this week.
"Given that this is a company which has an important role in protecting parts of society, how do I know the bus driver taking my sister to school isn't high off his kite when they've stuffed up my test so badly? I feel like their response has been pretty lacklustre ... and I find the whole situation quite concerning," he said.
- nzherald.co.nz