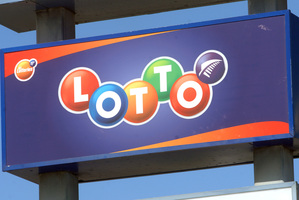 A Blenheim family has claimed their $10.8 million Lotto windfall - three weeks after winning the prize.
The period before they came forward was unusually long but the close-knit family wanted to consult financial experts and ensure they were prepared, NZ Lotteries said.
"We encourage all big winners to seek professional financial advice to help create a sound financial plan for what they want to do with their money in the short, medium and long term," spokeswoman Emilia Mazur said.
"By doing this before they claimed their prize, this family helped prepare themselves for what was truly unexpected - the sudden arrival of a large amount of money."
A spokesman for the family said they are finally coming to terms with their Lotto Powerball First Division win.
"Mum's a bit of a practical joker, so when she phoned me at work to say we'd won the big one, I thought 'yeah right'," they said.
"It's not until I realised that she was actually in the Lotto shop that I started to believe her."
The family, who wish to remain anonymous, are regular Lotto players and have had only a few small wins before.
"It's still a bit hard to believe at times. But we're starting to think about new houses and new cars and all those exciting things," the family spokesman said.
"And we've always dreamed of travelling - now it's a case of deciding where we actually want to go."
The winning ticket was sold at Redwood Lotto in Blenheim, which had previously sold six Lotto First Division winning tickets.
The Powerball winning streak continued this weekend, with a Gisborne local winning the top prize of $6.3 million. The ticket was bought from Elgin Four Square in Gisborne.
- APNZ