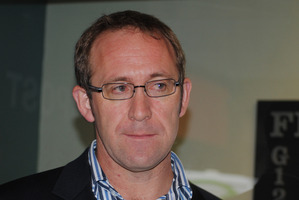 A Labour MP is calling for Government action over the poor condition of State Highway 3, between Taranaki and Waikato.
Andrew Little says the Government is allowing a road to block for exporters trying to transport goods efficiently.
Mr Little says the Government is neglecting the part of the country that produces one of the highest rates of GDP per capita.
"If you compare the value of that to what is being spent on some of the so-called 'Roads of National Significance' where we know that there's a negative cost-benefit ratio, I just don't think it compares."
Andrew Little acknowledges he is fighting for the same thing as the region's National MP's.
However, with none of them sitting around the Cabinet table, he says it's clear one of the country's economic powerhouses is being disregarded by the Government.
With over half of Taranaki's economy being export-oriented, Tom Cloke from the Road Transport Association says the Government doesn't recognise the importance of the fuel, dairy, and forestry coming out of the region.
"It's just huge and there's so many tons of product coming into Taranaki using that sub-standard highway and it is sub-standard."
Mr Cloke says local MPs have been working for more funding for the road, but Gerry Brownlee hasn't been to Taranaki as Transport Minister.