Passports held up to a year as big staff cuts hit border agency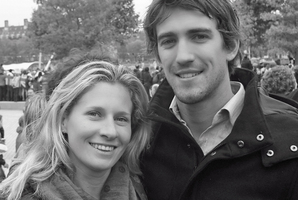 New Zealanders have missed weddings, funerals and nearly lost their jobs or been deported due to a backlog of visa cases in Britain.
Travel plans for some expats have been put on hold for up to a year while their passports are held by the troubled UK Border Agency.
Described by one politician as the "UK Backlog Agency", the government department is sitting on 300,000 unresolved asylum and immigration cases, some of dating back 10 years.
The situation led to a surprise announcement last week that the agency will be split into two separate border control organisations reporting directly to senior ministers.
But the news will be of small comfort to New Zealanders whose lives have been put on hold for months.
The New Zealand High Commission in London told the Weekend Herald that there had been an increase in the number of New Zealanders contacting its staff regarding visa applications held up at the border agency.
TNT Magazine UK is urging all ex-readers who have returned to NZ and Australia to sign its petition calling on the agency to improve its services.
The London magazine, considered to be a bible for antipodean travellers living and working in Britain, also wants to hear of any "horror stories" from those affected.
Carol Driver, group editor of TNT, said the magazine had heard tales of passports being held for up to a year, guests who had missed weddings, jobs nearly lost and people nearly deported because of wrong advice to those applying to extend their British visas.
The main complaint was that the agency did not give applicants any details of their case unless the process had taken more than six months, which was "unacceptable".
"It is unfair travellers who are coming to live and work in London and boost the economy are being forced to put their lives on hold due to incompetency," Ms Driver said.
"When applying to extend their visas, readers are being forced to hand over their passports for sometimes up to a year, meaning they are unable to travel [and] sometimes unable to work, and the UKBA refuses to give out information on cases until after six months - well above the timescale of its own targets."
Ms Driver wants any Kiwis who have returned home from London to sign the petition if they have had similar experiences.
The petition has attracted the support of two Opposition MPs, Chris Byrant and Yvette Cooper, who are cynical of the Tory Government's decision to split the agency in half.
Mr Bryant, the shadow minister for immigration, said the border agency had had to cut thousands of staff since the 2010 general election, "which has only led to things getting worse and worse".
"At a time when the UK economy is struggling, it is vital that we are open for business and tourism.
"The failure to deal with visa applications promptly is a major own goal and it is time the government realised they are undermining our chances of turning the economy around."

Dodgy advice sets off immigration headache
After living in London for five years, Melanie Quin thought she'd be able to stay as long as she wanted.
Like many Kiwis in the UK, the 30-year-old from Tauranga had built a new life on an ancestry visa and wanted to take the next steps towards a British passport.
But when it came to extending her stay, she was given incorrect advice by the UK Border Agency (UKBA) over a five-month period.
Ms Quin was advised to apply for naturalisation, but was told she should wait until after her visa expired last September.
She was also told to fill out the wrong forms.
After she filled out the forms and passed a test, the border agency told her that her visa had expired and she had to leave the country.
In fact, she should have filled out an "indefinite leave to remain" form, but it was too late and she had two months to get out of the country.
"I was crying and asked if there was anything I could do. (The agency adviser) said I could go back to New Zealand and apply again for another five-year ancestry visa and start the process again.
"I asked if there was anyone else I could speak with, given all the bad advice I'd been given. She said I could get a lawyer but I'd be wasting my money.
"She hung up by saying, 'Have a good day'. I couldn't believe it. I freaked out basically and thought I was going home."
Ms Quin was also made redundant from her job in a sports management company because of her immigration status.
In a last-ditch effort to stay, she wrote a long letter to make an official complaint about how she had been treated.
She received an automatically generated response saying she was in a waiting list that was six months long, despite only being allowed to live in the UK for another fortnight.
Carol Driver, from TNT magazine, heard about her plight and lobbied the agency on Ms Quin's behalf for a reprieve. Just hours before Ms Quin was to pay for a ticket to leave London, she received a phone call from the agency to apologise officially.
She was assured that she would receive her "indefinite leave to remain", a stepping stone to receiving British citizenship.
Despite the promise, Ms Quin is yet to receive the official paperwork, meaning she cannot find employment.
"I can't get a job and I'm completely broke ... Meanwhile, I'm getting notices that I'm illegally in the country."
She's now planning to wait until she can obtain a British passport, then move to Sydney with her partner, Paul Cousins.
"We love London. We've had a great time here. Then one day you hit a wall and you want to go to sunshine and beaches."