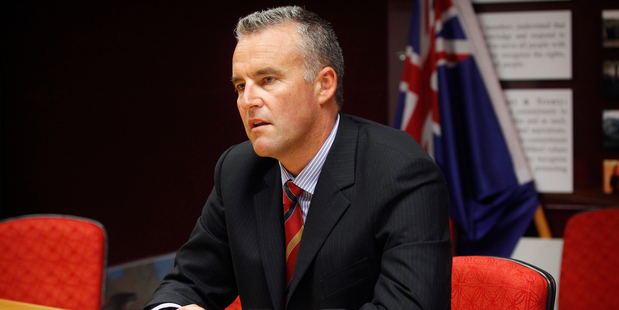 The detective in charge of the hunt for George Taiaroa's killer helped to solve a 32-year-old cold case last year.
Detective Inspector Tim Anderson, the Bay of Plenty district criminal investigations manager, is leading a 50-strong team in the search for the man who shot Mr Taiaroa.
Despite having found no motive for the killing after almost three weeks, Mr Anderson is confident police will close in on the killer just as they did last year, making an arrest in the cold case murder of Rodney Tahu, who was shot and killed at a service station in Turangi in 1979.
"These cases are never closed. Operation Tahu is a good example of that."
Providing closure for the families was paramount. "These families have all grieved over the years. They've had a tragedy in their life that no one can really understand unless it's happened to them.
"To actually catch up with his (Mr Tahu's) widow and her husband now of many years and give them the news that we had arrested someone for what was a 1970s homicide is probably one of the most satisfying things you can do in this job."
Being a detective required lateral thinking, Mr Anderson said.
"I've always found with this job fact is stranger than fiction. So whatever you can imagine, what really happens in real life is sometimes even more bizarre than your imagination.
"In terms of solving crime, we are limited only by our own imaginations. And as long as we are reasonable in the eyes of the law, and lawful, then we will do everything we can to find that evidence and resolve crime."
Mr Anderson said detectives had moved to the region and staff were pulling big hours to solve the crime.
"This is top-of-the-tree, along with child abuse investigations for us. We don't leave any stone unturned. We pull out all the resources that we need."
Though he's leading the investigation with up to 50 detectives, Mr Anderson believes it's that "passionate, determined, and committed" team effort that will catch the killer, not just one man.
He said New Zealand's homicide resolution rate was higher than 90 per cent and it helped that New Zealand was small, and communities came forward with information.
"I've worked with other jurisdictions overseas and we are world class. We have probably some of the best investigators and investigative techniques, processes and systems that I've ever seen."

Theories and what police say
Mistaken identity: The killer was meant to shoot another roadworker or someone else - being investigated
Drug-related: Mr Taiaroa stumbled upon a dope patch, or saw drugs in the Jeep, or the driver was on P - ruled out
Gang-related: A vendetta for sending someone to prison through witness testimony years earlier - ruled out