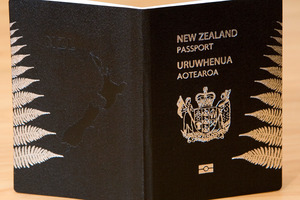 An accused sex offender from the West Coast was able to adopt a new name and flee to Australia because a Ministry of Justice employee ticked the wrong box on a form, an internal review has revealed.
The 42-year-old Christchurch man was supposed to appear before a Greymouth District Court jury in late January on charges of sexually abusing his daughter over an eight-month period while working on a Greymouth farm.
The trial was aborted when police discovered the man got married while on bail, obtained a new passport under his new wife's surname, cut off his electronic bail bracelet and fled the country.
The police investigation into his whereabouts is ongoing.
The incident caused a round of finger-pointing that included the Ministry of Justice, Greymouth Courthouse and the Department of Internal Affairs.
District Courts manager Tony Fisher initially blamed Greymouth Courthouse staff, saying they should have sent a letter to Internal Affairs advising them the offender should not be granted a passport.
The Sensible Sentencing Trust blamed Judge Raoul Neave for granting electronically-monitored bail in the first place.
The New Zealand Herald reported that a letter advising of the correct bail conditions was not sent to Internal Affairs until January 25, after the man had already left the country.
However, a Ministry of Justice spokesman confirmed yesterday that a full review of the ministry's internal systems showed it was caused by human error. The printed bail bond indicated the man's passport should be surrendered to the court, but Judge Neave had not actually made the order. It was a case of a court staff member ticking the wrong box on an electronic form, which meant the bail bond contained incorrect information, the spokesman said.
As a result, police mistakenly believed the man would not be able to obtain a passport to leave the country.
The Greymouth District Court registrar was not in error because an order to surrender the passport was never mentioned in court, the spokesman said.
The Ministry of Justice spokesman said that since the incident, ministry staff had been given additional training. They were now confident a similar error would not happen again.
Department of Internal Affairs spokesman Michael Meade said preventing passport fraud was taken "extremely seriously", with a series of checks and balances for every application.
"The case has highlighted the need for agencies to continue to work closely together to make sure processes are tightly aligned."
The offender had 17 previous convictions, mainly for family violence. He had name suppression to protect the identity of his daughter.