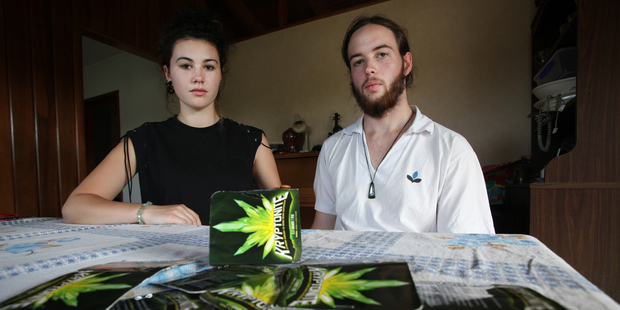 Stories making headlines across New Zealand at noon include synthetic cannabis in high demand in Bay of Plenty, a lost school group who were refused a phone call and a chronic petrol drinker described as a risk to the public.
More than 100 people entered a Tauranga store to buy the controversial synthetic cannabis Kryptonite yesterday which is apparently in high demand.
A school group from Putaruru who were lost between Napier and Wairoa with no cellphone coverage were stunned when a local pub wouldn't let them use the phone to call the school and say the children were safe but would be late home.
A young, chronic petrol sniffer and petrol drinker accused of groping a schoolgirl in Masterton was denied bail and described as a risk to the public.
More than 15 per cent of drivers zooming past two parked speed camera vans in the Far North during Easter Weekend were nabbed speeding.
Sharlene Coe described the Rotorua community's support as "humbling" after losing everything she owned in a house fire.
Rotorua families living in substandard housing are too scared to approach landlords for much-needed home improvements fearing they may be kicked out, a community worker says.
Recent rain has made most of the region look greener but done nothing for drought-stricken Taihape farmers.
"I don't take any s***," Dane Cowley said, explaining punching a man who ended up in hospital for a month with a brain bleed.
The driver of one of two vehicles involved in a four-person fatality at Kaiteratahi, near Gisborne in October has been charged by police.
Top trending topics on Twitter in NZ at Noon were: #edchatNZ, GCSB, #nzasconf, #laugh, NBA, Iain Banks and Auckland.
More stories making the headlines today:
Colourful publican's property empire under the hammer
Debate over Samoa air charges
Children enjoy their study and play on donated iPads
Family's plea for forest safety
Elderly driver hits mum and child
Youth leaders rub shoulders with PM

-nzherald.co.nz