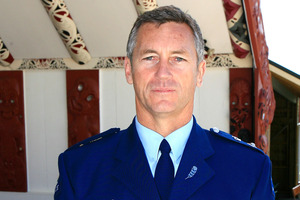 Top cops are spending far less on their departmental credit cards, but some are not scrimping when it comes to the hotels and restaurants they choose while travelling for work.
Credit-card statements given to the Herald under the Official Information Act show that top brass racked up $107,382.70 on their credit cards last year.
The figure is lower than the $143,986.78 bill in 2010 and $133,980.30 in 2009.
Police provided the Herald with copies of statements for Commissioner Peter Marshall, Deputy Commissioners Mike Bush and Viv Rickard, Assistant Commissioners Malcolm Burgess, Allan Boreham, Grant Nicholls, Dave Cliff and Nick Perry, director of intelligence Mark Evans, general manager for Maori, ethnic and Pacific services Superintendent Wallace Haumaha, and the 12 district commanders.
Statements were also provided for the general managers of finance, human resources, public affairs, strategy, policy and performance, the chief information officer and change director.
Of the total bill, at least $25,798 was spent at restaurants and cafes including $625 for a lunch at trendy Ponsonby Rd restaurant Prego to mark the retirement of a long-serving staffer. Other work dinners were held at upmarket eateries including Soi, Bangalore Polo Club and Shed 5 in Wellington.
While some chose top-of-the-line establishments, others travelling for work were happy with McDonald's, Subway and supermarket-purchased supplies.
A further $42,564.01 was spent at hotels and motels on accommodation and related expenses.
When travelling locally, police appeared to check into Holiday Inns, Travelodges, Quest, Kingsgate and independently owned accommodation facilities. Often they used the travel booking website Wotif, allowing them to see "live deals" and compare prices before deciding.
But when it came to overseas travel, our police stayed in more upmarket accommodation, including luxury chains such as Hilton, Westin, Langham and Rydges, the Tanoa Hotel in Samoa and Solomon Kitana Mendana Hotel in Honiara.
John Bole, general manager of finance at police national headquarters, explained why staff often stayed in top-end accommodation overseas.
"When travelling overseas staff are expected to stay in reasonably priced tourist or business-level accomodation. However, sometimes when travelling to participate in international meetings there is a requirement to stay in the accommodation provided for that event," he said.
"Police have robust policies and processes for managing the use of credit cards. This includes requiring supervisors to sign off monthly credit-card reconciliations.
"Executive members are required to travel extensively in the course of their work, including overseas, and credit cards provide an efficient and effective means of enabling expenses to be managed without a significant administrative overhead."
Other expenses on police credit cards were $163.50 on flowers for bereaved staff members, $7342.17 on taxis, $95.30 in drycleaning, $874.10 on the Interisland ferry, $117 for a doctor's appointment and travel vaccinations, and $580 for electronics including a vehicle navigation system.