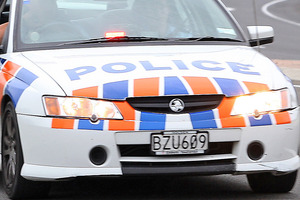 Two people have been arrested following an armed police helicopter pursuit from Kingland to Epsom in Auckland this afternoon.
Inspector Willie Taylor said police received a call that a person was making threats to an occupant of a Kingsland boarding house.
"The person making the threats insinuated that they had a firearm so their vehicle was followed by the police helicopter Eagle until it was in a position where we could get a lot of police units there," said Taylor.
Four police cars joined the pursuit until the vehicle was stopped in Owens Rd in Newmarket where police pulled firearms on the pair.
"The occupants of the vehicle were arrested and they will be facing a number of charges," he said.
He said no firearms were located, so the "threat was empty" but it has to be treated with due caution.
- nzherald.co.nz