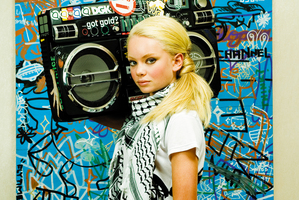 The family of murdered teenager Emily Longley are preparing to return to London for her killer's appeal, hoping it will bring some closure to the nightmare.
Elliot Turner, 21, was found guilty of strangling 17-year-old aspiring model Emily, whose body was found in his parents' home in Bournemouth, England, in May 2011.
Turner will appear at the Court of Appeal in London on April 24 in a bid to have his murder conviction overturned, the Bournemouth Daily Echo reported.
Emily's father Mark Longley said the family felt confident Turner's appeal would be unsuccessful.
"We suspect it's probably on the use of covert evidence during the trial and there were three days of pretty robust pre-trial legal arguments about the use of those covert recordings of Turner and his family. So it survived that and that was a pretty robust challenge on it so we're pretty confident it will survive the appeal as well," he told Radio New Zealand.
He hoped the appeal would give Emily's family some closure, he said.
"It'll just be nice to hopefully have a statutory conclusion and look forward to not having to think about it for 16 years," he told RNZ.
Turner has to serve 16 years before being considered for parole.
His parents, Leigh and Anita Turner, were convicted of perverting the course of justice by destroying a confession note from Turner and removing a jacket from the scene.
They were each jailed for 27 months.
Emily's family planned to sit in court during appeal proceedings, set down for a day.
They expected Turner and his parents to attend, said Mr Longley.
"We just really want to show them that we're still supporting Emily and very much supporting that justice goes down properly."
Mr Longley said Turner had not yet taken responsibility for what he had done.
"I think given the type of person he is, being so self-centred he was always going to have a tough time in prison but what's quite sad to us is he obviously hasn't accepted what he's done yet and he's not taking his punishment quietly. It would be nice if he just put his hand up, showed a bit of remorse and just got on with his sentence."
- APNZ