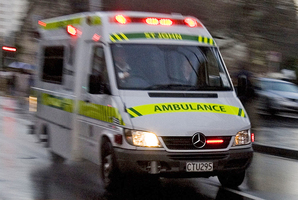 A nine-year-old boy is in a critical condition after nearly drowning in Manukau Harbour yesterday.
Counties Manukau Senior Sergeant Emile Logan told 3News the boy was swimming near the Weymouth Boating Club boat ramp when he got into trouble.
His mother and a member of the public pulled the boy ashore and he was taken to hospital in a critical condition.
The man, named Brett, who helped rescue the boy, told 3News he didn't think twice about jumping into the water to pull him ashore.
"Kids were screaming and I just ran in and grabbed him out of the water with his mum and brought him back.
"I hope he survives, he was pretty bad."
- nzherald.co.nz