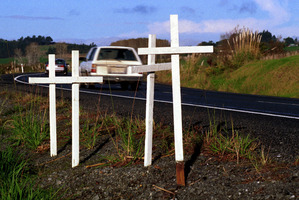 A woman has died after the car she was in crashed on State Highway 26 near Thames.
Two cars collided shortly after 9pm yesterday, with one rolling into a paddock.
The ambulance service says the woman was already dead when paramedics arrived.
Two other people were taken to Waikato Hospital. One has serious injuries, the other has minor injuries.
The accident brings the Easter Holiday road toll to three.