Top marketing manager on leave in Taiwan as China pursues fraud money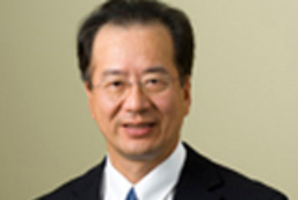 Allegations of multi-million-dollar fraud surrounding top export earner Zespri have spread to one of their most senior executives.
Global manager of sales and marketing Yu-Jan Chen was named in Parliament this week as wanted by Chinese authorities in relation to an import duty avoidance scheme for which the Chinese Government is seeking millions of dollars in reparation.
Chen is Zespri's highest paid offshore official. As the company investigates he is understood to be still receiving his $1.4 million salary - which critics say amounts to $27,000 a week - while on gardening leave in his home country, Taiwan.
Zespri's China subsidiary, Zespri Management Consulting Corporation, was last week found guilty by a Shanghai court of smuggling charges as an accessory, stemming from under-declaration of the value of kiwifruit consignments into Shanghai over a three-year period. Its China manager, Joseph Yu, was sentenced to five years in jail though his role in the scam was found to have been minor. Zespri's contracted importer, Liu Xiong Jie, was last year jailed for 13 years over the fraud and ordered to repay $7 million.
But Chinese authorities are still pursuing repayment of up to $10 million in "illegal gains".
New Zealand First leader Winston Peters on Tuesday named Chen as the subject of a detention order issued by Chinese prosecutors pursuing the case. Zespri has sought to protect both Chen's and Yu's identities.
The company is appealing the conviction and it is understood Yu, who has family in New Zealand, has also appealed. The case raises fears that growers whose incomes have already been slashed by the vine-destroying virus Psa will suffer another financial hit if the exporter is unable to recover the missing money.
The court decision comes as an embarrassment for Prime Minister John Key and senior cabinet ministers who lead a trade mission to China next week. It follows a Chinese Government clampdown on fraud and corruption. China takes a growing slice of kiwifruit exports, worth $1.6 billion last financial year.