Outward Bound leadership course forces managers to do some soul-searching about how they relate to others in the workplace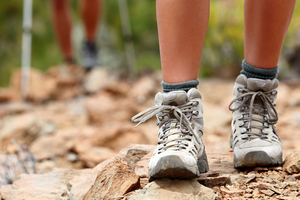 People going on an Outward Bound course might return to work thinking they are in the wrong job.
That's one of the risks some managers - and their employers - might have to come to terms with during the charitable trust's eight-day adventure that helps leaders turn the mirror on themselves and their career.
Former adventure guide Shane Wratt develops the organisation's professional development courses, which are held in Anakiwa (Marlborough), and says it can cause a few red faces as each person taking part starts the week with a 360-degree profile.
Course leaders collect feedback from each participant's co-workers - including their managers - prior to the course starting. Those taking part in the course are presented with a picture of their performance at work, specifically with regard to their behaviour and leadership skills.
Shane says that while many people in leadership roles can be highly organised and technically brilliant, if they lack the ability to relate to others, seek feedback and lead with confidence, they are unlikely to be great influencers and are unlikely to make it into more senior leadership roles.
"The 360 reviews do cause a red face now and again, just like any feedback can. It can raise some challenging moments for people," he says.
"But our environment is incredibly supportive and there is no one they know in the room when we go through this.
"And because it is an eight-day course, they can't go off to work the next day and start hunting people down - they have another seven days to process what's been raised.
"There is time for them to be on their own, and for some deep reflection, where they can put things in perspective," he said.
"If we see that someone has been rubbed up the wrong way, or been slammed by people, then we know our facilitators can work with them and that the person gets enough coaching and support to deal with it well."
Disgruntled and embarrassed managers can't jump on the phone or laptop to call anyone or fire off an email as they are stripped of all their digital gadgets when they arrive. It must feel like their whole world has been switched off.
"People welcome it - it feels like they are on holiday," says Shane. "They just can't wait to get rid of their cellphones, they love it. Sure they have some anxiety to start with, but after the first day they say it feels great not having it with them. They don't have any connection with work at all."
The Navigator Leadership course is made up of time in the classroom as well as trekking outside, where people's leadership, delegation and team skills are put to the test. Those taking part can also expect to complete a psychometric test.
"We profile how people tend to work by using psychometric testing," says Shane. "The main point around it is that it helps each participant to understand how they can change the way they communicate with work colleagues to be effective.
"The skills and ability to communicate well is a major step - to be able to communicate with people at all levels."
Shane says all the profiling, feedback and outside adventure exercises which are done on the Navigator course can make some people on the Outward Bound course realise they are in the wrong job.
It can lead to some serious soul searching, and on their return to work, a meeting with their manager to talk about alternative career options.
"Often someone has known for sometime that they are in the wrong job, and when they return to the office they have a good conversation with their manager," says Shane.
"If they feel like they are out of kilter in their role then we hope they have the courage to tell their manager. They have the conversation they should have had ages ago.
"Sometimes it does mean that people leave their employer. Just like any other training course there is that risk for the employer.
"But often what happens is that people get alignment and feel more satisfied with where they are at work and in their career. They decide what is most important to them."
Shane says people taking part in the Navigator course are either about to step into a leadership role with direct reports, or they will already have a team of people to manage but perhaps have not had any support or development to help them in that role.
"Due to the active nature of the course, learning outcomes are a result of direct experience and are easily taken back into the workplace context," he says.
"Graduates of the course typically feel more in control, take on new projects they previously would have passed up, or simply build the confidence to have a tough conversation with a direct manager or direct report," says Shane.

Navigator course
• The Navigator course is different from other Outward Bound courses because it is focused on the context of the workplace and the leadership transition
• It is a blend of action and theory using both outdoor team experiences and facilitated classroom workshops throughout the eight days
• It's for individuals, not workplace teams
• Feedback from the workplace on current performance is integrated into the course.

Steve Hart is a freelance reporter.