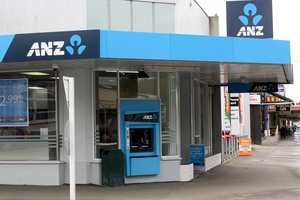 ANZ says customers have fallen victim to fraudsters using card-skimming devices on its ATM machines.
Debit and credit card users from ANZ and other banks are thought to have been affected.
The bank said it discovered the fraudulent transactions, which were made from locations in Bulgaria, yesterday afternoon.
ANZ retail managing director Kerri Thompson said the fraudsters had placed devices on a small number of the bank's ATMs.
She said the bank was identifying the cards used in those machines and contacting card-holders.
"We're aware that these fraudsters monitor news media reports so we're reluctant to reveal too much information about the situation," she said.
"However, it does appear that these fraudsters have used hit-and-run tactics - placing devices on ATMs for a short time - to bypass our frequent checks."
Ms Thompson said it would be restricting withdrawals on ANZ cards which were used in affected ATMs.
Customers who were having difficultly accessing funds on their cards should call the bank's contact centre to arrange temporary access to funds.
"We'll also arrange to replace the cards as quickly as possible at no cost to the card-holder. Customers of other banks who notice suspicious activity in their accounts should contact their bank."
ANZ said it had sophisticated fraud protection software which flagged suspicious transactions.
- APNZ