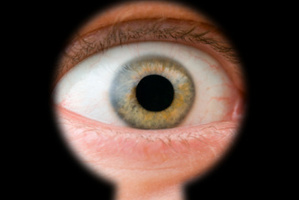 Women using the public toilets in Auckland shopping centres and movie theatres have been spied on by a peeping-tom, according to police.
Luke Tyron Day is alleged to have gone into women's toilets at the Atrium shopping centre, Westgate cinemas and Burger King in Queen St and spied on them by peering over cubicle walls.
The 26-year-old also faces charges of going into public toilets to commit a crime, doing indecent acts and a charge of making an intimate visual recording.
One of Day's alleged victims was an 11-year-old girl and some of the charges dated back to 2009.
Day was arrested last week and freed on bail before being re-arrested yesterday on a fresh charge of attempting to prevent justice by trying to flee the country.
He was back at the Auckland District Court today where his new bail application was declined by a community magistrate. Police argued Day was a flight risk.
APNZ understood that Day bought a one-way ticket to Australia after being let out on bail. He was arrested after customs officers noticed a police flag next to his name.
Police spokeswoman Noreen Hegarty said investigators believed many of Day's alleged victims had reported incidents to shopping centre managers, instead of police.
"Police believe Day was acting alone when he allegedly offended and that he did not target specific people, rather his actions were random and carried out in women's toilets."
Ms Hegarty said the police were grateful to business owners for their help in the case and investigations were continuing.
- APNZ