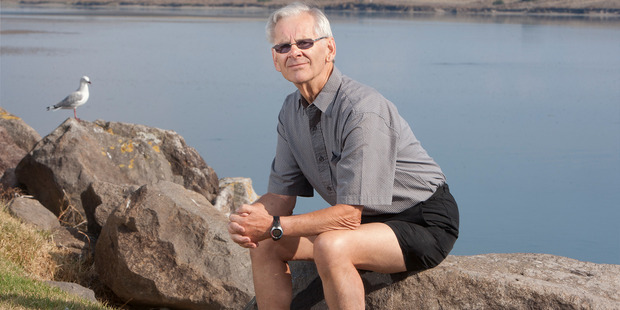 Stories making headlines across New Zealand at noon include a reluctant hero who saved a little boy, vandals wreck a community work of art and which Easter eggs are the best value for money?
John Henwood is playing down his role in saving the life of a little boy found face down in a hot pool and not breathing.
Volunteers from Focus Paihia Community Trust spent weeks turning a local toilet into a functional work of art, and then along came some mindless vandals.
Which Easter eggs are the best value for money?
Anti-fluoride activist Pat McNair is livid.
DoC staff in Gisborne met with their area manager to hear about restructuring but do not yet know if they still have a job.
Zac Guildford's rugby-playing cousin has admitted driving with a breath-alcohol reading almost twice the legal limit.
Regina Waiata Smith has landed in jail after she gave false details to Whangarei police after she was found to be driving under the influence of methamphetamine.
After downing two bottles of wine, Jeremy Morris Horne says he can't remember pointing his air rifle at a passer-by as he walked home from a nearby dairy.
A Whangarei company director who fraudulently obtained more than $77,000 from the Accident Compensation Corporation by submitting false invoices will not have to pay the money back.
Sixteen warnings have been issued in Wairarapa for serious violent and sexual offending since the "three strikes" legislation came into force in 2010.
A pink three-tiered cake topped with an edible fairy was enough to bring a slice of joy to Annaka Aitcheson on her fifth birthday.
Mountainbikers will be allowed on the Point Elizabeth Track after dark, during a six-month trial.
Top trending topics on Twitter in NZ at noon were Manly, iOS 6, New Zealand, #magpies, #TheSliceGirls, #WaysToMakeMeSmile and #NiallOnHot30
Other stories making headlines around the regions:
'Vindi Boys' to reunite and recall training daysInspiration delivers switch in careers
Services commemorate Easter
Two head on crashes in Tauranga
Joint venture to cut car thefts