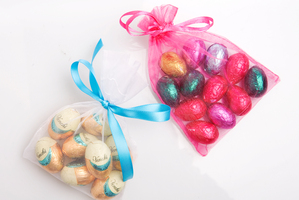 Hunting for Easter eggs is coming with a $12.2 million warning this Easter, after nearly 20,000 people injured themselves at the expense of taxpayers last year.
The words "rabbit" and "egg" were mentioned in more than 500 ACC claims last Easter, part of 9107 accepted in-home claims between Good Friday and Easter Monday 2012. There was a total of 19,544 claims for all locations, costing more than $12.2 million.
ACC Insurance and Prevention Services general manager John Beaglehole said Kiwis needed to think twice about safety this Easter, especially when organising the traditional egg hunt.
"More injuries happen in or around the home than anywhere else," he said. "But there are simple steps you can take to improve your safety.
"Clearing away clutter, cleaning up wet spills and making sure there are no loose rugs will help make sure the kids stay on their feet and get to enjoy an egg at the end of the scavenger hunt, instead of a trip to A and E."
Of last year's accepted claims, 386 involved rabbits, 182 were to do with eggs and fewer than four were hot-cross bun related.
The bun-related injuries mostly involved accidents with knives, egg-related injuries involved allergic reactions, "exploding" eggs, cooking burns and slips on spilled eggs.
Rabbit-related injuries stemmed from strains lifting cages, scratches and bites, and the odd injury caused by stepping into a rabbit hole.
* Read the Herald's live news blog here.