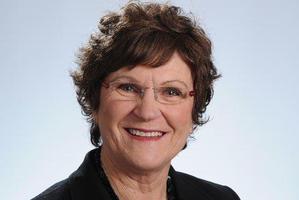 An $800 million pipeline from Western Springs to the Mangere Sewage Treatment plant is described as "Auckland's most expensive freshwater river" by one of the groups opposing it.
The Watercare proposal for the 13km "central interceptor" to catch sewer overflows has drawn 750 submissions - 600 of them objections voiced via a form which was on the website of residents' groups.
The Manukau Harbour Restoration Society is making a joint submission with the Mangere Bridge Residents & Ratepayers Association and the Onehunga Enhancement Society.
The giant engineering project's request for land designations and consents and a network discharge consent was publicly notified in October and submissions closed in December.
Auckland Council has appointed a panel of independent commissioners to hear the case for granting the application and objections.
It was inappropriate for the panel to have an elected councillor, said hearings committee chairwoman Councillor Noelene Raffills.
"It's a council-controlled organisation seeking the plan change and a council process, so council cannot sit on the deciding body," said Ms Raffills.
The panel members are David Hill (chairman), Paul Majurey (legal and iwi issues), Harry Bhana (planner) and Nigel Mark-Brown (environmental engineer).
They will consider construction sites for the machine-bored tunnel, effects on traffic, residents' access, noise and vibration and impacts on the coast, groundwater and ecology.
No date for a hearing this year has been confirmed.
Manukau Harbour Restoration Society chairman Jim Jackson said yesterday that the project to combine sewage and stormwater from the Waitemata Harbour catchment and pipe it to an enlarged treatment plant for discharge into Manukau Harbour was making "Auckland's most expensive freshwater river".
Harbour groups, as well as affected iwi, Te Akitai and Ngati Te Ata Waiohua, were united in opposition, he said.
"We are seeking a responsible, sustainable outcome," he said.
Questions had been raised such as whether stormwater should not be kept separate from sewage or a high volume of treated water be wasted by discharging into the Manukau.