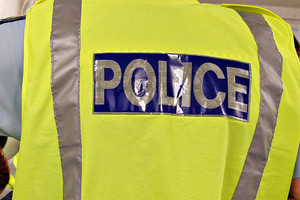 A Greymouth man who tried to throttle a policeman and held a female constable on the ground by her ponytail was yesterday remanded in custody for sentencing on May 7.
Logan Thomas Stanton, 20, admitted in the Greymouth District Court to assaulting the constables and other charges of unlawful entry and threatening behaviour.
The court heard that Stanton was at a party in Blaketown when someone discovered that one of the cars outside had been scratched. The damage had actually been done by a woman at the party but several men, including Stanton, kicked in a door and forced their way into the house next door, yelling and screaming, demanding to know who had caused the damage.
Police were called and soon arrived at the party, where Stanton blocked the way of one constable, saying: "I'm going to be your new friend and follow you around".
The constable arrested one of the other men and was leading him from the party so Stanton grabbed the policeman by the throat and started to squeeze it.
As the constable tried to break his grip Stanton took one hand from his throat and struck him several times in the face, the other man also joining in and punching the officer until a female constable tackled Stanton and wrestled with him on the ground. Stanton held her down by the hair until a third constable intervened.
In explanation, Stanton said he was really drunk and did not know what he was doing.
Judge John Strettell said now that Stanton had admitted the offences, bail was out of the question.
Two others allegedly involved in the offending - Casey Joseph Mahuika, 20, of Blaketown, and Ethan Thai Vui, 20, of Blaketown, were remanded on bail without plea on similar charges.
- The Greymouth Star